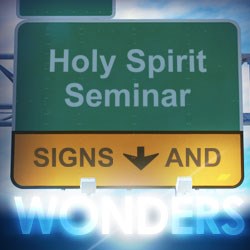 Dayton, OH (PRWEB) September 27, 2013
United Theological Seminary (United), Dayton, OH, along with Aldersgate Renewal Ministries present the second Holy Spirit Seminar: Signs and Wonders on Dec. 6, 2013, at Ginghamsburg Church, 6759 S. County Road 25A, Tipp City, OH.
United's School for Discipleship and Renewal's Holy Spirit Seminar: Signs and Wonders will feature speaker Randy Clark. Part of United's vision is "Spirit Led, Renewing the Church," and the Holy Spirit Seminar helps to fulfill that vision by offering a full Spirit-filled experience through anointed worship, practical teaching on the Spirit, prayer and a time for ministry and impartation.
Clark is an itinerant minister and the founder of Global Awakening, a teaching, healing and impartation ministry based in Mechanicsburg, PA. An extension of the Toronto Airport Christian Fellowship Revival (the Toronto Blessing), Global Awakening offers training, conferences, humanitarian aid and ministry trips aimed at facilitating revival in more than 30 countries. He is the author of several books, including Words of Knowledge, The Essential Guide to Healing (with Bill Johnson) and There is More.
The Holy Spirit Seminar will be live-streamed. Registrants will be contacted before the event with an address and password to view.
For more information, including the complete schedule and cost, or to register, visit United's website. The early registration deadline is Oct. 6.
United Theological Seminary, now in its 143rd year, is one of the fastest growing theological schools in the United States. It was founded in 1871 by Milton Wright, a Bishop in The United Brethren Church and father of Wilbur, Orville and Katherine Wright. United offers accredited, innovative graduate and non-degree education programs for both clergy and laity. See http://www.united.edu for more information.