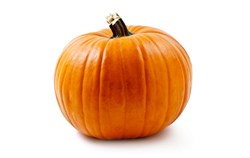 Cass County, NE (PRWEB) September 19, 2013
Cass County Tourism encourages everyone to visit the Bloom Where You're Planted Farm for their annual Pumpkin Festival September 21st through October 31st 2013. Bloom Where You're Planted is a pumpkin patch and educational farm that's located in Cass County, Nebraska. It's conveniently located 27 miles east of Lincoln and 35 miles south of Omaha making it an easy day trip for any family looking to get out into the country for an afternoon or a weekend. The Pumpkin Festival celebrates Nebraska's agricultural heritage while offering a host of fun family activities for a price that fits in every family's budget. Open from 1 to 6 p.m. on Friday afternoons and 10 a.m. to 6 p.m. on Saturdays and Sundays all fall. There are tons of activities offered in the fall, they include:

Hayrides
U-Pick Patch
Nature Trails
Farm Animals
Pumpkin Painting
Corn Box
Farm-Themed Play Areas
Hay Climb
Rubber Duck Races
Family-Sized Tire Swing
Bucking Bronco Barrel Swing
Gourd Garden
Agricultural Exhibits
Word Scavenger Hunt
Pumpkin Barn & Gift Shop
Schoolhouse Café offering lunch & snacks in our historic one-room schoolhouse
Parties, Field Trips, & Group Tours Available
Admission is only five dollars per person with free admission for ages two and under. The Pumpkin Barn, Gift Shop and Schoolhouse Café are all free to visit for everyone.
Cass County Tourism is dedicated to promoting tourism in Cass County Nebraska to enhance the economies of our communities and share the unique cultural, educational, and historical experiences that our communities have to offer. For more information on what Cass County has to offer, please check out visitcasscounty.com.
Bloom Where You're Planted Farm is located on a farmstead established in 1881. The farm was purchased in 1944 by Bill and Florence Brandt, who were the grandparents of current owner Teresa Lorensen who now operate the farm with her husband Terry. The name of the business has special significance. In the years when Teresa was dissatisfied with her career and looking for something more fulfilling, her mother would tell her to "bloom where you're planted," or in other words, make the most of the place you're at in life. Those words helped inspire the Lorensens to take the leap, and in 2005 they opened a new business on the farm where they had been "planted".