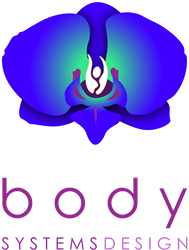 Sacramento, CA (PRWEB) September 17, 2013
Luz Delia Gerber, visionary and creator of Body Systems Design, invites the Community to participate in a series of life changing presentations in Sacramento, CA, September 27th-28th featuring Dr. Brian Clement, Director of the world famous Hippocrates Health Institute, who will be sharing his wisdom to help attendees to rejuvenate their Well-Being™ for healthier, happier, vital lives.
Dr. Clement's keynote speech, "The Amazing Nervous System – Your Communicator," will take place on Saturday the 28th at no cost to attendees. However, seats are limited so those interested: please visit http://bodysystemsdesign.com/live/ to reserve your seat.
Dr. Clement has spearheaded the international progressive health movement for more than four decades. The Hippocrates Health Institute has pioneered a program and established training in active aging and disease prevention. With hundreds of thousands of people participating in this program over the last half century, volumes of data have been accrued giving Dr. Clement a privileged insight into the lifestyle required to maintain health, youth, vitality and stamina.
The events will begin on Friday, September 27th when Luz Delia will host Dr. Clement where he will deliver an Introductory Session along with a Question and Answer session. The awakening will continue on Saturday the 28th, when Dr. Clement will present his keynote speech. The events will be held at the following locations and times:
Friday September 27th:
Slavic Baptist Church
6380 63rd St
Sacramento, CA 95824
6pm to 7:30pm
Saturday September 28th, two sessions:
Oak Point Event Hall
4366 Auburn Blvd
Sacramento, CA 95841
10am – 12pm
5pm – 7pm (session includes Russian interpreter)
In addition to the weekend event, Luz Delia Gerber will also host a special "Lunch and Learn" on Monday, September 30th entitled, "How to Transform Any Dish into a Healthier More Nutritious Meal." This hands-on presentation, which costs $25 per person, has limited space, so sign up now at http://bodysystemsdesign.com/live/.
Body Systems Design also offers monthly informative and transformative webinars and conference calls with holistic practitioners at no cost to you.
For more information or media inquiries, contact Luz Delia Gerber at LuzDelia(at)BodySystemsDesign(dot)com or 760-855-7373.
About Body Systems Design™
Body Systems Design™ -- A True Grass Roots Enterprise™ -- is the brain child of Luz Delia Gerber, who was endowed over 25 years ago with this mission by Dr. Ann Wigmore, the Mother of Wheatgrass Juice and raw foods in the world, "Little One- Give Your Body to the World!" Thus, Body Systems Design™ was born and is beyond any wellness Global Initiative or health institution most health seekers are familiar with. The company is committed to touching and transforming the lives of every single human being on the planet by introducing an entirely new and provocative definition of Well-Being. The company also donates a percentage of every dollar it earns to its groundbreaking "Our Children ~ Our Future!™" Foundation.