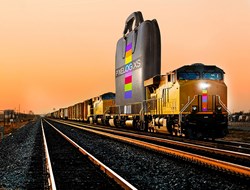 Five stars. As good as it gets. That describes the past 15 years of working with Bob. He has the ability to take very complicated concepts and help communicate them through simple and elegant designs. - Jan Brush, Cisco Systems
Campbell, California (PRWEB) September 19, 2013
Specializing in digital illustration, Pixelogixs was created as an asset for agencies and publications. The company is an offshoot of Matthews Design Group and focused on digital illustration.
The work demonstrates a wide array of powerful solutions for music, sports, medical/legal, energy, health and retail companies. Every finished piece is designed for maximum impact. Advertising illustration projects focus on stopping the reader for instant attention (about 3 seconds). Corporate illustration projects involve adding depth of understanding for a program or service. Editorial illustration projects allow a certain freedom of expression allowing satire, irony, confusion and emotional darkness to highlight aspects of an article to get to the heart of the matter in seconds. Examples include getMedLegal and WCWebzine. Packaging illustration is also a specialty.
Successful visual communications depend on getting as much background as possible to see what the possibilities are. Pixelogixs spends the time to research, ask questions and present detailed solutions within the tightest deadlines.
No matter what the project is Pixelogixs finds angles to exploit. Esoteric subjects, deep scientific or legal topics all have something important trying to get out. The Pixelogixs tells the story with contrast, wit and an unexpected point of view. To see more go online.