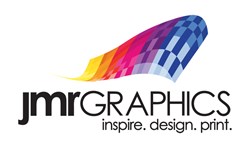 Central Islip, NY (PRWEB) September 18, 2013
Nationwide truck wraps manufacturer, JMR Graphics, commends Biking Billboards, a company that utilizes bicycles as a means of spreading brand awareness for its clients.
According to a September 16, 2013 article published by Bicycle Club Cascade titled "Pedal-powered advertising – a new medium," Biking Billboards is a Seattle-based company, founded by Andrea and Jace Lieberman in 2009.
The mother-son duo decided to start the company after Andrea inherited a large amount of real estate after the death of her father. Because of the dwindling economy, Andrea was having trouble filling the condos. One day she noticed a summer concert with a crowd that fit the exact demographic she was looking to have move into her condos. Jace decided to fashion a plywood sandwich board in a bike trailer and rode by concert goers throughout the summer, promoting his mother's real estate.
Two years later, Biking Billboards has grown into a huge success, with expansion into Portland and an impressive client base with major companies, like T-Mobile, signing on. Carefully-trained staff ride bicycles throughout densely populated areas "where the billboards will be seen by a client's identified target audience. The Biking Billboards staff is also encouraged to engage with the audience by handing out samples, flyers and brand messages.
Andrea Lieberman says, "It's really about unique and authentic engagement of the public with the brand." Lieberman refers to her staff as 'brand ambassadors.'
TJ Pannel, a representative from JMR Graphics, a nationwide truck wraps manufacturer, says, "It's no surprise to us here at JMR Graphics that an idea like this took off. It's a simple yet effective idea. Through these bicycles, or other forms of outdoor advertising like car wraps and billboards, companies are able to increase their visibility, displaying their brand messages to thousands on a daily basis."
JMR Graphics is an award winning Nationwide 3M Certified Manufacturer of Graphics for over a quarter of a century. We specialize in branding companies through Fleet Graphics, Vehicle Wraps, Architectural Wall Graphics, Promotional Window Clings, Floor Graphics, Event Signage and much more. We offer a variety of 3M Graphics Films, which are specially designed for most surfaces that require a changeable, short and long-term application. Our exceptional "Turn Key Service" is backed with a 3M MCS Warranty to give you peace of mind when you need optimum performance for the intended life of your graphics. With our state-of-the-art, cutting-edge facility we inspire our clients by providing creative design, custom-printed graphics and handle a network of nationwide installers. JMR Graphics provides expert capabilities and capacities needed to meet any graphic challenge.