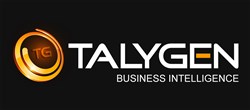 Having mobile applications for our CRM software definitely boosts efficiency and productivity in organizations. It enables users to stay in the know even when they're on the go.
Palo Alto, California (PRWEB) September 17, 2013
When it comes to turning leads into customers, companies have come to trust Talygen, the world leader in Business Management Automation. Thanks to its Customer Relationship Management (CRM) system, businesses are able to automate their day-to-day duties so they can spend less time on mundane tasks and more time building relationships, closing deals, and actually generating revenue.
The cloud based CRM tool streamlines the lead generation and sales process. More importantly, it allows managers and sales reps to close deals much faster and build more meaningful relationships with clients and customers.
"Routine activities such as assigning prospects or scheduling follow-ups can take up time and effort better spent on other high-value tasks, like taking care of leads and nurturing relationships. Talygen's CRM tool automates the mundane so users can focus more on generating leads and making deals happen," said Talygen Chief Program Manager Harold Saini.
With the Talygen CRM tool, users can:

Add, edit, and delete individual or bulk leads quickly and easily
Convert leads faster
Monitor activities in every part of the sales cycle
Automate lead capture and qualification
Track accounts and identify opportunities
Include special notes and remarks for each lead to better serve and understand them
Use email templates for faster and smoother communication with clients
Add follow-up reminders so team members will never forget to re-connect with clients
Improve overall efficiency of sales team members and customer service reps
A full list of features can be viewed at: http://talygen.com/Client-Relationship-Management-Software
Automation of Day-to-Day Activities
The Talygen Customer Relationship Management Software automates various tasks on every part of the CRM lifecycle. By doing so, companies can save countless hours doing mundane tasks, and instead increase customer acquisition and retention as well as grow company revenue. Additionally, the automation of CRM tasks minimizes mistakes and allows users to serve prospects and clients better.
Managers, sales reps, or customer service representatives no longer have to worry about synching information or wonder if a particular lead is already taken care of. Talygen's CRM tool ensures that customer information is available to everyone who needs it. And since the system runs in the cloud, data and files can be found in one centralized location.
CRM On the Go
To make things even more convenient, Talygen has released mobile apps for its CRM software. Compatible with iOS, Android, BlackBerry, and Windows Phone, users can access and use the tool from virtually any smartphone or tablet. All apps are fully integrated with Talygen's system, so users can generate leads and take care of clients even when they're out and about.
"Having mobile applications for our CRM software definitely boosts efficiency and productivity in organizations. It enables users to stay in the know even when they're on the go," added Saini.
About Talygen
Talygen is the worldwide leader in Business Management Automation. Talygen's integrated suite of services and processes allows Businesses to manage all of their core workflows via a cloud-based Software as a Service (SaaS) application. Talygen allows Companies to automate, regulate and enforce their corporate processes. The company empowers businesses and their employees to manage the full set of corporate tasks without having to install specialized software for each of them.
With its wide variety of features, easy to use concepts and enhanced functionality, it allows end to end process management and seamless communication between all stakeholders in a project or business. In today's competitive business environment, successful companies are constantly challenged with managing the entire life cycle of a project efficiently and transparently. With Talygen, companies now have more ways than ever to make that happen.
Press Contact:
Talygen, Inc.
Harold Saini
(650) 800-3850
228 Hamilton Avenue 3rd Floor
Palo Alto California 94301
Media(at)Talygen(dot)com
https://talygen.com