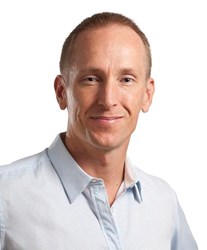 Readers wonder what makes you any different than the last company website they were just on a few minutes before.
(PRWEB) September 18, 2013
"With today's fast paced online culture, your website visitors need more than just the tagline of "subscribe to get email updates," says Gollan in his latest business update What You Can Offer to Increase Your Opt-in Performance.
"Readers are looking for more ways to justify handing you their email address. They wonder, what makes you any different than the last company website they were just on a few minutes before.
"Providing built-in benefits that are immediately available is what you will need to catch visitor attention and convert them to subscribers. Doing so will increase your email opt-in performance and accelerate your brand power overall."
In order to get visitors to a website to opt-in, companies must provide top quality content – at not cost to the visitor. This offer needs to be front and centre on the website so that it's highly visible. Some companies place a light box with their offer on the home page of their site to catch a visitor's attention while others use pop-ups after visitors have been browsing on their site for a few seconds. It's all about that offer being obvious without being obnoxious at the same time.
There are a number of offers a company can provide to site visitors. And the more creative the better, says business coach Gollan. These include:
1. Video. Not only do videos show up in search engine results, but they can also be very easily positioned to go viral. A company should create a video that demonstrates its expertise. A nutritionist, for example, could create a video showing how to make five salads in ten minutes. The video will only work however if it is both engaging and informative.
2. Report. Commonly referred to as white papers and guides, these beef up a company's image as an expert in their sector. People gladly supply their email in exchange for gaining inside knowledge. Reports are particularly good for providing solutions to people's problems eg how to sign up to Pinterest or LinkedIn etc.
3. System Trial. A trial of a product you normally charge for can be a very good incentive to visitors as it allows them a taste of what the actual product or service is without having to spend any money, explains the Australian business guru.
Having said that, a trial can be used for almost any virtual product such as; web hosting, nutrition planning guides, music and movie downloads book clubs, etc. This is what is termed a straight forward email opt-in.
4. E-Book. E-books are longer than reports in length and contain more of a narrative. This works well for actual authors who are releasing a new book or that have several books in the marketplace. It allows site visitors to see what their all about by reading a professional and relevant book in exchange for their email. E-books also do well to increase an individual or company's thought leadership and brand power.
E-books are just going to continue to grow in popularity as the price of e-readers become more affordable
5. Complimentary Consultation
This should have your email opt-in performance increase dramatically. This strategy takes the investment off of potential clients because they are trading time for a company's expertise at no cost to themselves. It's so good though that it should only be used every quarter or six months since a company could end up spending all its time doing these small consultations.
6. DIY Courses
Creating an online course can be a fairly simple process. It just involves setting up a series of emails which teach one skill at a time and then releasing them as a drip campaign to those that subscribed. Remember to say how many lessons subscribers can expect to receive. Providing a course such as this is also another way to improve your public standing as an industry expert.
"While it may take a little elbow grease initially to launch your next "big" offer, it will surely increase your email opt-in performance almost immediately if it is designed and executed well," says coaching expert Gollan.
"Site visitors are thrown a tremendous amount of offers and email newsletter call to actions everyday that they are on the web.
"Ask yourself how you can you use one of the six ideas to make your business worth the effort for a site visitor to want to explore further."
Get more coaching tips at Gollan's website here.