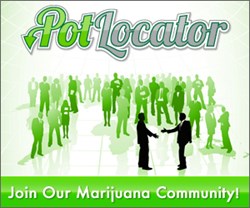 "We are very excited to add Green Light Association to the network and extend their delivery services to the Farmingville location." - John Nicolazzo
(PRWEB) September 18, 2013
As proud advocates for safe and legal access, the founders of Green Light Association Delivery service are elated to announce the grand opening of the facility on the first of October. As providers for Proposition 215 California medical marijuana patients, the Green Light team is primarily focused on providing only the highest grade quality in strains and edibles for all clientele. Green Light prides itself on cultivating and supplying locally grown, completely unique strains and clones the safe way.
Though the grand opening of Green Light Association is scheduled for the first of the month, the two have over ten years of experience under their belts in the respective field. The president of Green Light Association is a registered nurse with an extensive medical background and a propensity for creating culinary delights. While cooking up cannabutter and baking exclusively unique marijuana infused treats, her husband, the self proclaimed, "Madman Grower," boasts the green thumb in the business with over ten years of cultivating experience. Green Light Association provides an incredibly personal, confidential and efficient service for the patients of southeast California.
Green Light Association offers an ample number of medically beneficial signature strains, noting the most popular, Madman OG, an Indica dominant hybrid with frosty light green buds and amber under tones. Some other strains on the menu include Skywalker OG, Blue Dream, Casey Jones, Cherry OG, 707 OG and Platinum OG. With patients' quality of health always in heart and mind, Green Light Association is constantly experimenting with new strains and recipes to best cater to all palates and preferences.
Farmersville, California is a city located in Tulare County, just east of Visalia. Farmersville is a pedestrian-friendly; family-oriented city with an agriculturally-dependent economy. The city is comprised of predominantly independent, family-owned businesses. At Green Light Association, the founders are proud to be contributing supporters of communal business, by offering only locally grown medicine and extending delivery services to the nearby cities of Exeter, Visalia, Lindsay, Tulare and Porterville.
With monthly raffles, daily discounts and unbeatably low prices, Green Light Association is your one stop shop for guaranteed quality and convenience. Medical Cannabis Network COO John Nicolazzo said, "We are very excited to add Green Light Association to the network and extend their delivery services to the Farmingville location."