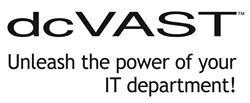 Downers Grove, IL (PRWEB) September 18, 2013
David Cintron, Vice President of the Managed Services division, dcVAST, will use his expertise to outline Oracle Applications using Enterprise Cloud Infrastructure technology.
He is scheduled to speak at two sessions on Monday, September 23, 2013. This first one is entitled: "Architect, Sell, and Implement an Enterprise Cloud Infrastructure." This session will review the market opportunity, target customers, and customer requirements for building a private cloud with Oracle Optimized Solutions for Enterprise Cloud Infrastructure.
The second session is entitled, "Maximize Your IT Flexibility on Oracle's Enterprise Cloud Infrastructure" will focus on how to reduce infrastructure costs by more than 50%, accelerate deployments of Oracle applications, and streamline management with complete stack management.
David Cintron, Vice President, Managed Services, joined dcVAST in 1997. He is responsible for strategic development within the Managed Services business division. More than 16 years of industry experience managing and implementing IT services allows David to bring a wide array of IT business development expertise to dcVAST.
Oracle OpenWorld is considered to be a key event for business decision-makers, IT management, and line-of-business end users. Attendees from all over the country come to hear from the industry's leading experts, get hands-on technical experience, and network with their peers.
Professionals looking to attend the Oracle OpenWorld conference and either of the two technical sessions can visit http://www.dcvast.com/OpenWorld or contact dcVAST directly for registration and attendance details.
About dcVAST
dcVAST has been a proud Oracle Gold Sponsor for more than 20 years. dcVAST provides IT services and infrastructure management that reduce customers' costs and improve operational efficiency allowing customers to focus on their business priorities.
dcVAST services customers with a "high touch" model; their service engineers average 11+ years of tenure and their call center is staffed with only senior level personnel.
To learn more about dcVAST, visit http://www.dcvast.com