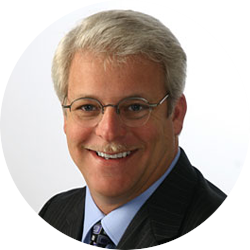 Springfield, MO (PRWEB) September 17, 2013
Dr. Robert Reynolds's patients now choose laser periodontal surgery, a minimally invasive gum disease treatment in Springfield, MO to quickly eradicate their periodontitis without scalpels or sutures. Dr. Reynolds belongs to an elite group of dental professionals in the country who are certified to perform the Laser Assisted New Attachment Procedure (LANAP), which utilizes the only FDA-cleared laser on the market to treat the infection caused by moderate to severe gum disease.
The advanced laser technology of the PerioLase MVP-7 makes it possible for Dr. Reynolds to selectively target and vaporize only the infected areas of the mouth without disturbing healthy gum tissue or surrounding teeth. Since laser periodontal surgery does not require cutting into the gums to remove bacteria, the procedure typically elicits little to no pain or discomfort and causes minimal bleeding. In addition, LANAP rarely results in gum recession unlike traditional gum surgery, which always lowers the gum line to some degree. Depending on the patient, traditional gum disease surgery may lower the gum line as little as 2-4 mm or as much as 10-15 mm. Besides increasing sensitivity to hot and cold temperatures, gum recession can dramatically alter the aesthetics of the smile.
Other benefits of LANAP include faster healing and recovery time. Patients can recommence their daily activities as soon as the procedure is complete. Another advantage of laser periodontal surgery is the laser's ability to stimulate the bone around the root of the tooth and encourage bone regeneration. As a result, Dr. Reynolds can sometimes save teeth that would have been extracted otherwise.
For more information about laser periodontal surgery and gum disease treatment in Springfield, MO, please call 417-881-3220 to schedule a consultation with Dr. Reynolds.
About the Practice
Ozarks' Preferred Dental Group is a general practice offering personalized dental care for patients in Springfield, MO since 1921. Dr. Robert Reynolds received his dental degree from the University of Missouri and is part of one percent of dental professionals providing the only FDA cleared laser procedure for gum disease and periodontal treatment. Dr. Reynolds represents the third generation of Reynolds family dentists providing dedicated dental care to patients in the Springfield, MO area. Dr. Reynolds's professional affiliations include the Academy of General Dentistry, the Academy of Dental Sleep Medicine, the International Association of Orthodontists, and the American Academy of Functional Orthodontists. To learn more about Ozarks' Preferred Dental Group and their dental services visit their website at http://www.my417dentist.com.