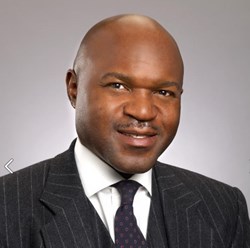 I commend MD Laser Surgery Center for successfully achieving this pinnacle and for its dedication to continually improving patient care. - Michael Kulczycki
(PRWEB) September 19, 2013
MD Laser Surgery Center has earned The Joint Commission's Gold Seal of Approval® for accreditation by demonstrating compliance with The Joint Commission's national standards for health care quality and safety in ambulatory care organizations. The accreditation award recognizes MD Laser Surgery Center's dedication to continuous compliance with The Joint Commission's state-of-the-art standards.
MD Laser Surgery Center underwent a rigorous unannounced on-site survey in August 2013. A team of Joint Commission expert surveyors evaluated MD Laser Surgery Center for compliance with standards of care specific to the needs of patients including infection prevention and control, leadership and medication management.
Since 1975, The Joint Commission has developed state-of-the-art standards for outpatient ambulatory care organizations. Nearly 1,900 freestanding ambulatory care organizations maintain Joint Commission accreditation.
"Organizations that strive for accreditation in ambulatory care from The Joint Commission are demonstrating the highest commitment to quality and safety to their patients, staff and their community," says Michael Kulczycki, executive director, Ambulatory Care Accreditation Program, The Joint Commission. "I commend MD Laser Surgery Center for successfully achieving this pinnacle and for its dedication to continually improving patient care."
"We recognize Joint Commission accreditation as the Gold Seal for providing safe, high quality patient care. Achieving accreditation from The Joint Commission is a team effort that will bring confidence to our patients and give us a framework to provide the best care possible," says Clement Banda, MD, Medical Director of MD Laser Surgery Center.
The Joint Commission's ambulatory care standards address important functions relating to the care of patients and the management of an ambulatory care organization. The standards are developed in consultation with health care experts, providers, measurement experts and patients.
MD Laser Surgery Center is housed within the same premises as MD Laser Medicine & Surgery providing surgical services for patients of the latter. MD Laser Surgery Center is an ambulatory surgical center dedicated to the provision of dermatologic and endovenous surgeries, most of which are laser assisted surgeries. "Lasers are the future of minimally invasive surgery and we at MD Laser Surgery Center strive to adopt the latest proven techniques in laser surgery. For varicose vein surgery in particular, use of lasers has led to a remarkable improvement in quality of life for lots of patients who previously chose to live with symptoms for fear of previously utilized major invasive varicose vein surgery," says Dr. Clement Banda.
Schedule your consultation by contacting our patient care staff at (410) 312-5245. We proudly serve the Columbia & Baltimore, MD area. http://www.mdlasersurgery.com