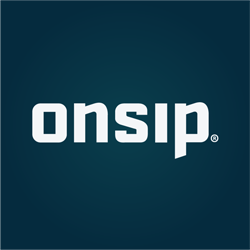 This year, I will continue to cultivate a work environment that both keeps my team happy and sets the bar high for customer care.
New York, New York (PRWEB) September 18, 2013
OnSIP CEO and Cofounder Mike Oeth was awarded a Gold Stevie® Award in the Executive of the Year - Telecommunications category at The 11th Annual American Business Awards on Monday night. Beginning as a bootstrapped startup headquartered in New York City, OnSIP is now a leading provider of enterprise-grade hosted VoIP services. Mike Oeth's devotion to customer satisfaction, employee contentment, and technological innovation has helped make OnSIP the business communications provider of choice for over 20,000 small and medium sized organizations.
The American Business Awards are the nation's premier business awards program. All organizations operating in the U.S.A. are eligible to submit nominations – public and private, for-profit and non-profit, large and small.
Nicknamed the Stevies for the Greek word for "crowned," the trophies were presented to winners during a gala banquet on Monday, September 16 at the Julia Morgan Ballroom in San Francisco. More than 250 nominees and their guests attended.
This year's American Business Awards were presented at two awards events. Awards for marketing, customer service, human resources, and other disciplines were announced in Chicago in June. Monday night's event focused on the technology and new product awards categories.
OnSIP CEO Mike Oeth was nominated by his own team for his balanced approach to maintaining employee and customer satisfaction. This is a recipe that has resulted in overall success for the company, as evidenced by OnSIP's outpacing the average market growth rate for the business VoIP industry. In the nomination, the OnSIP team cited Oeth's common practice of answering support calls to touch base with his customers— describing the practice as "Undercover Boss - every day." The nomination also outlines examples of the healthy work-life-balance and the positive, supportive office atmosphere he has fostered.
This year, more than 3,200 nominations from organizations of all sizes and industries were submitted for consideration in a wide range of categories. These included Most Innovative Company of the Year, Management Team of the Year, Best New Product or Service of the Year, Corporate Social Responsibility Program of the Year, and Executive of the Year, among others. These diverse categories elicited unique and formidable applicants from all business backgrounds, and Oeth was happy to compete in this selective contest.
"The OnSIP team nominated me as a surprise for this award," Mike Oeth said. "I am very honored and grateful. I am also awed that they cited reasons such as my answering support calls and helping build a slot car track for children who come to the office— and it worked. This year, I will continue to cultivate a work environment that both keeps my team happy and sets the bar high for customer care. Our company's growth depends on open communication with our customers, and I look forward to hearing more of their feedback in the coming year."
Stevie Award winners were selected by more than 320 executives nationwide who participated in the judging process.
This is the second American Business Award received by OnSIP this year. This summer, OnSIP received the Gold Stevie Award for Business Innovation of the Year - Business Products for its partnership and integration with Panasonic North America.
"So many remarkable stories of success and innovation were told in the nominations submitted to this year's American Business Awards," said Michael Gallagher, president and founder of the Stevie Awards. "We congratulate all of this year's Stevie Award winners, and thank them for the inspiration provided by their achievements."
Details about The American Business Awards and the lists of Stevie Award winners who were announced on September 16 are available at http://www.StevieAwards.com/ABA.
About OnSIP
Having helped over 20,000 customers, OnSIP is a leading provider of business VoIP service to small and medium-sized businesses. OnSIP customers enjoy the benefits of a business class phone system, without the traditional high cost, burden, and inflexibility. For more information, visit http://www.onsip.com.
About the Stevie Awards
Stevie Awards are conferred in four programs: The American Business Awards, The International Business Awards, the Stevie Awards for Women in Business, and the Stevie Awards for Sales & Customer Service. A fifth program, the Asia-Pacific Stevie Awards, will debut this month. Honoring organizations of all types and sizes and the people behind them, the Stevies recognize outstanding performances in the workplace worldwide. Learn more about the Stevie Awards at http://www.StevieAwards.com.
Sponsors and partners of The 2013 American Business Awards include the Business TalkRadio Network, Callidus Software, Citrix Online, Dynamic Research Corporation, Experian Consumer Services, John Hancock Funds, LifeLock, PetRays, and SoftPro.