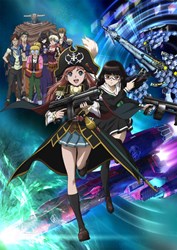 Los Angeles, CA (PRWEB) September 19, 2013
Each year, MoonCostumes.com prepares a very special release of Cosplay and Halloween Costumes, including cosplay outfits for popular anime shows, new video games, and manga. In addition to cosplay, thousands of new Halloween costumes are made available, ranging from some of the scariest costumes you can image to modernized seasonal classics like princesses and animals. Officially licensed costumes for Hollywood movies such as The Hunger Games, The Avengers, and Ted are all in stock and ready for Halloween!
This year's Cosplay update includes new outfits for popular video games like Final Fantasy, Persona 4, Dragon Age 2, League of Legends and Assassin's Creed.
The Ezio from Assassins Creed is so popular that Moon now stocks multiple versions in stock, which range a from rich full feature Cosplay versions to the Deluxe Ezio which is more affordable but still very nice. Moon also has special editions for Connor Kenway, Altair, Jester Ottoman, Harlequin, Hellequin, Leonardo Da Vinci and Al Mualim. Women's and Kids' sizes are available in Ezio and Altair.
New Anime costumes for Naruto, Bleach Royal Guards, Sword Art Online characters, Fairy Tail Dragon Slayers, Angel Beats, and a very popular outfit Marika Kato from Bodacious Space Pirates.
If you are new to Bodacious Space Pirates, it is a popular Japanese light novel series that was adapted into an online Anime Series. The Marika Kato Cosplay is a rich layered costume that includes her signature Pirate Hat, Mini Dress, Cloth Shoulder Armor, Stockings, Red Cape, and Belt.
Moon's specialty is custom costumes, cosplay, anime and gaming costumes. In addition to their cosplay niche, Moon's website has one of the largest online collections of costumes, masks, wigs, props, party supplies and decorations. You won't want to miss Moon's Self Inflating Halloween Props that are perfect for indoor or outdoor decorations and Haunted Houses. Some of these stand 12-15ft in height!
For all of your Halloween, Costume and Decoration needs, be sure to check out MoonCostumes.com, and call or stop by the retail location in Los Angeles, California.
Online Costume Catalog Available at: http://www.mooncostumes.com