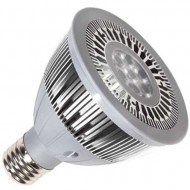 All electrical products sold in Canada are required to have one of ETL, cULus or CSA safety certification.
Vancouver, British Columbia (PRWEB) September 24, 2013
In Canada, there are currently many LED Lighting products being sold (mostly online) that are not certified to minimum Canadian standards. The government is continually trying to improve the certification process and environment, seeking to ensure product quality and public safety through regulatory standards, but occasionally importers subvert certification, possible unknowingly.
As Canada's largest emerging LED manufacturer and national wholesaler, LED Canada is funding a certification training program for installers to provide standards information and help make the standards complexity more clear.
All electrical products sold in Canada are required to have one of ETL, cULus or CSA safety certification. If the item plugs in, screws in or directly connects to "Line Voltage" these certifications are required. In order to quality for rebates, comply with insurance policy requirements and simply prevent electrical accidents and fires, always install lighting with proper certification. Most licensed electricians will not install products if they are not properly certified because of liability.
Beware, unscrupulous importers are selling NON-Certified LED Lighting products to unaware consumers.
About ETL
The ETL mark is featured on millions of products sold by major retailers.
About cULus
Underwriters Laboratories (UL) is a nationally recognized, third party independent product safety certification organization. UL is also affiliated with the Underwriters' Laboratories of Canada (cUL). The Canadian National Electrical Code and laws in the majority of states, require that lamps and fixtures be tested by a recognized, independent safety-testing agency before they can be sold and installed legally and safely
About CSA
Officially becoming the Canadian Standards Association (CSA) in 1944. then in 1946, the CSA Certification Mark was officially registered, now internationally recognized CSA's marks appear on billions of products worldwide
Recently, additional standards have been developed to more widely help in ensuring product quality, safety and more notably environmental sustainability and efficiency. These standards commonly include:
ROHS (Restriction of Hazardous Substances Directive)
RoHS and other efforts reduce hazardous materials in electronics, motivated in part to address the global issue of consumer electronics toxic waste
Design Lights Consortium
International commercial LED lighting qualification program,managed by Northeast Energy Efficiency Partnerships (NEEP), the DLC QPL (http://www.designlights.org) provides a platform for manufacturers to submit products for qualification and for utilities and energy efficiency programs to distinguish high performing products for use in their incentive efforts.
Much like reading the cereal box ingredients, checking the certification on LED Lighting products can lead to a long and happy life.