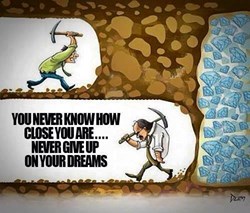 So far, over 700 affiliates and aspiring affiliates have taken the course. Over 250 affiliates have sold PC HealthBoost™ since its launch on Clickbank two weeks ago.
Boston, MA (PRWEB) September 18, 2013
The Boost Affiliates team recently began teaching new affiliates how to drive traffic in their media and affiliate training course. Many of the techniques are shared personally by Boost Software™™ CEO and Co-founder Amit Mehta, who used the techniques as a super-affiliate prior to co-founding the company.
The traffic and ad network training is part of the Boost Affiliates media training course for affiliates. The course also features modules by Co-found and programmer Peter Dunbar, as well as VP of Business Development Brock Bourne. The course coincides with the recent launch of PC HealthBoost™ on Clickbank, where the product became Clickbank's most popular registry cleaner in less than four days.
So far, over 700 affiliates and aspiring affiliates have taken the course. Over 250 affiliates have sold PC HealthBoost™ since its launch on Clickbank two weeks ago. The product sold online for almost three years before parent company Boost Software™ added it to the Clickbank network.
High-earning affiliates almost universally site Pay Per Click (and more recently, Pay Per View) marketing as the #1 traffic source for making a fortune (although Pay Per View has been been gaining in importance for the last handful of years).
Unfortunately, PPC marketing is also acknowledged as on of the quickest ways for new affiliate marketers to lose money. That is one fact that Mehta feels keeps affiliates from reaching their potential.
It's also one reason he decided to share his own traffic-generating secrets for the first time. In his "Driving Traffic," module, Mehta reveals his own three-part formula for creating text-based PPC ads.
Text ads are widely considered the best type of pay per click ad for new affiliates. This is in part because text are easy for the affiliate to easily create and test, are less time-intensive than graphics, and are easier to adjust.
After the "Driving Traffic," module, Bourne tells new affiliates how to begin PPC and PPV marketing in the most low-risk way possible. He instructs new software affiliates on what kinds of ad networks they should use, as well as how to find these networks, in a module titled "Dig Up Diamonds."
Bourne walks affiliates through learning how to make sales on these less expensive networks. These networks are places new affiliates can have their inevitable learning experiences without paying dearly in cash for them.
In the next module on ad networks, Bourne instructs affiliates on how to use large networks (such as Bing and
Google) and large websites (Facebook, cNet, Twitter, etc.) to make sales. He claims that, using what they learned with smaller ad networks, affiliates can easily make 50-200 sales a day.
Incidentally, 50 sales per day is the number of sales that will push an affiliate from the 75% category into the 90% category. Individual affiliates need only net 50 or more sales for 30 days in order to be put into the 90% category for life.
Bourne also discusses what the Boost Affiliates team says is the biggest factor for success with online ad networks.
PC HealthBoost™ is a leading PC optimization software and registry cleaner. Parent company Boost Software™ sold the software online for almost three years to optimize sales pages and other marketing aspects, before releasing the product on the Clickbank network. Affiliates interested in learning what the owners of PC HealthBoost™ think is the biggest factor in affiliate success can find out more at http://www.boostaffiliates.com.