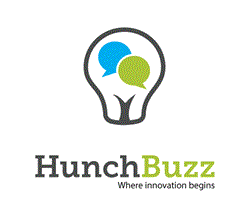 I hope we can keep up with demand, just this week we hired call center staff
New Zealand (PRWEB) September 19, 2013
Strategic innovation is more critical than ever. Globalization and rapidly developing technologies shape the way organizations evolve, and HunchBuzz inspires strategic business innovation by connecting decision makers with people who know the answers.
HunchBuzz empowers businesses to explore and create new innovative ideas openly with their wider community or in a secured environment, enabling powerful research at a fraction of the time and cost of traditional mediums.
Steven Morey, Managing Director of HunchBuzz, helps businesses utilize open innovation through crowdsourcing ideas and innovations. Steven explains, "In order to successfully innovate with an open or closed community, businesses need to understand the complexities it may bring their organization and how best to filter the generation of ideas so the experience is natural, valuable, and new."
HunchBuzz has exceeded expectations by signing Government agencies on their premium plan and has interest from many large multi-national organisations including: Nestle, GE, Electronic Arts, MIT, Virgin and many City Councils. "We are working with some interesting clients, I hope we can keep up with demand, just this week we hired call centre staff" Says Steven.
HunchBuzz engages senior-level business leaders to ensure that innovation infuses the company's DNA. The company provides user friendly online software and after-service, a unique feature not available with competitors.
HunchBuzz has officially launched and is currently offering a 90 day free trial for their innovation & idea management tools, built for the user and used by government, enterprise and many start-ups. These innovative businesses are already learning and engaging with a global community of creative thinkers.
For more information visit HunchBuzz.com or contact +64 (0)27 589 8988 or support(at)hunchbuzz(dot)com.