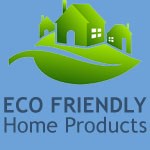 Greensboro, NC (PRWEB) September 19, 2013
Eco-Friendly Home Products is a new kind of green and sustainable living online shopping mall. Some important factors set it apart from most other retail sites in the "green" space.
First, it is not an online version of a brick and mortar store or even modeled after one of those sites. It is more like a mall affiliated with numerous different stores.
Second, many online "green" sites have been founded and run by women who have a mother's instinct for environmental issues. The downside? Men often feel excluded not only from those shops, but as some polls indicate, from the entire concept of "green" living.
Eco-Friendly Home Products is affiliated with several of these shops but has also searched for sites with broader product offerings and a less obvious appeal to families with small children. Fathers, single men and women, and older adults can easily find products that appeal to their projects, needs, and wants.
Third, polls indicate that a vast majority of Americans care about being environmentally responsible, but only a small but significant minority is moved by the rhetoric of climate change.
Eco-Friendly Home Products is a service of All-Purpose Guru LLC, a family of blogs and other Internet content. Specifically, it is allied with Sustainable Green Homes, which presents sustainability to the majority of Americans who care about the environment but remain unmoved by what seems to them a remote and overly hyped threat.
David Guion, the owner, notes that every action individuals can take to mitigate climate change is also necessary for other reasons. Proponents of the climate change narrative wonder (and too often scornfully) why most Americans don't listen to them. Sustainable Green Homes finds out what issues motivate most Americans and then explains them in a way that encourages and empowers people to act.
With the combination of Eco-Friendly Home Products and Sustainable Green Homes, he hopes to meet both the informational needs and shopping needs of people unaddressed by so many other sites.