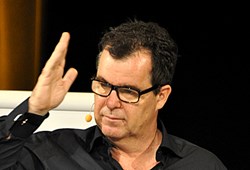 Making a property easier to buy, however, will not work if you do not know the story of why the seller is selling or why the buyer is buying. These details are important in order to create a more flexible deal between the two of them
(PRWEB) September 22, 2013
Rick Otton, the pioneer of creative property investment strategies in Australia, will visit Brisbane residents one last time this year on 13 October to teach them how to sell Brisbane real estate easily without having to drop the price.
The Brisbane Times published a new study from SQM Research on 10 September 2013, which revealed that million dollar properties in Brisbane are now being sold for around half their original price.
A 13 hectare property listed at $1.45 million 742 days ago is now being sold for $795,000; while a five-bedroom, two-bathroom house originally priced at $1.4 million is now at $875,000 after languishing 1609 days in the market.
"Dropping the price of a Brisbane property is a useless strategy for selling houses, because it doesn't make the property more affordable, attractive, or easier to buy. It just drops the value of the property for sale and the entire neighbourhood," Mr. Otton pointed out.
Just as he mentioned in his book, How To Buy A House For A Dollar: "if you want to make a property sell faster, you need to get more people interested in buying it."
Mr. Otton explained in his most recent interview that "the secret in making more people interested with your Brisbane real estate is through making it easier to buy, and this simple means making the payment terms more flexible for the buyers."
"Terms become flexible when you don't have to pay the 20 percent deposit for a Brisbane property just like in the old processes, instead you just have to pay a smaller amount and make sure that you can pay monthly payments for a given period," Mr. Otton said.
"Making a property easier to buy, however, will not work if you do not know the story of why the seller is selling or why the buyer is buying. These details are important in order to create a more flexible deal between the two of them," he reminded.
Mr. Otton will be discussing more of his creative real estate strategies in the Brisbane leg of his How To Buy A House For A Dollar Book Tour on 13 October 2013, Sunday.
Grab this chance to see Rick Otton for the last time this year and register for his Brisbane real estate event free of charge at http://www.howtobuyahouseforadollar.com/.
About Rick Otton
Rick Otton is the Australian property coach responsible for creating the creative real estate strategies used in buying and selling houses which are in negative equity. He has been investing in property for 22 years, and he has helped around 30,000 people reach their property goals in the span of his career.
He developed creative real estate strategies in 1991 during the "Savings and Loan Crisis" in the United States of America. With the help of the strategy's prototype and his wife- Jane Otton, he was able to accumulate 76 properties in just 1 year. Mr. Otton constantly updates and improves these strategies as changes are introduced to related legislations and housing regulations.
The immediate success of the strategies prompted him to start the real estate company We Buy Houses Pty Ltd. Mr. Otton is currently the company's Chief Executive Officer and they now operate business in Australia, New Zealand, U.K., and U.S.A .
Recently, Mr. Otton achieved his life-long dream of publishing his own book- How To Buy A House For A Dollar. It is a compendium of all the strategies a property investor needs to buy and sell houses easily without the need for traditional bank financing.
How To Buy A House For A Dollar received critical acclaim in Australia; making it to the list of Top 10 Most Popular Finance Title for 2013 as voted by Money Magazine and Dymocks Book stores.
Mr. Otton also regularly conducts one-day seminars, free of charge around Australia about his book. The How To Buy A House For A Dollar One Day Live Event brings together seasoned experts of creative strategies with new students for an interactive discussion of the book's contents.
More information about Rick Otton's book tour can be found in http://www.howtobuyahouseforadollar.com/ or call 1300 888 450 if you're in Australia.
You can also visit http://www.rickotton.com/ for details about Rick Otton.