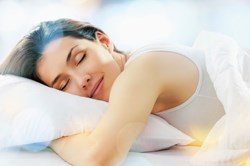 Sleep has an important role to play in both physical and mental health.
New York, NY (PRWEB) September 19, 2013
New York Cardiovascular Associates is announcing a new social media campaign designed to answer a common question: why is sleep important? With more than 30% of American adults getting less than the recommended 7-9 hours of sleep a night, the New York based sleep center is encouraging the public to understand the importance of this basic human function.
A New York Cardiovascular Associates representative explains that sleep has a role to play in both physical and mental health. "An individual's body uses its time spent sleeping to repair the heart and blood vessels, regulate appetite hormones and insulin, and release hormones that lead to growth in children and teenagers. Sleep is also the time when the mind forms new pathways to help retain information, making it crucial for optimum performance at school and work."
The sleep center urges the public to make time for a full night's sleep every night. They will be providing tips to help readers get a full night's sleep, as well as other information on the importance of sleep, through their Facebook and Twitter pages. This campaign will run throughout the month of September.
For more information, visit: http://www.nycva.org.
About New York Cardiovascular Associates
New York Cardiovascular Associates is New York City's premier center for cardiac, vascular, pulmonary, sleep disorder, and primary care. The center has been providing the five boroughs of New York City with leading-edge care since 2005. New York Cardiovascular Associates is unique in giving patients access to a team of physicians that encompasses every field of cardiology. From the center's Manhattan office, NYCVA cardiologists provide complete patient services, including heart disease prevention, cardiac screenings, and treatment for the full range of cardiovascular conditions. In addition to superior cardiac care, New York Cardiovascular Associates provides vascular, arterial, pulmonary, and internal medicine care. Physicians and specialists work together to develop comprehensive treatment plans, whether treating patients for a single condition or for multiple health issues. NYCVA has earned multiple national accreditations, and its doctors and technologists are recognized among the top experts in their fields.
New York Cardiovascular Associates
http://www.nycva.org
Tel. (646) 259-3013