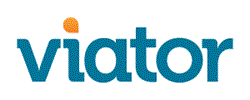 San Francisco, Calif. (PRWEB) September 18, 2013
Viator.com – the leading resource for researching and booking tours and activities worldwide – today announced the addition of a collection of new ports-of-call, a new cruise line and a site-wide sale on the company's dedicated shore excursion website, http://www.shoreexcursions.viator.com.
Viator's New Ports-of-Call
Complementing its roster of more than 120 global ports-of-call, Viator has added a collection of shore excursions in Hong Kong, as well as some of the best on-shore activities across the Middle East in Sharm el Sheikh and Hurghada, Egypt; Dubai and Abu Dhabi, the United Arab Emirates; and Muscat, Oman. For travelers who want to branch out from their cruise lines' shore excursion offering to save a bit of money, avoid the large crowds and have a more unique experience, here are some examples of the hand-selected excursions available in Viator's newest ports:
Asia

Middle East
Oceania Cruise Itineraries Now Available
In addition to the new ports and a hand-picked selection of shore excursions, Viator has added nearly 200 itineraries from Miami-based Oceania Cruises, with itineraries throughout Europe, Australia, New Zealand, Asia, and the Americas. Travelers booked on any of Oceania's scheduled cruise departures can research the excursions available in their ports of call that fit within their time in port, and quickly and easily book them. Viator now offers searchable itineraries from 13 major cruise lines.
Shore Excursions Sale – 10% Off*
From September 18th through the 30th, cruise travelers who book $300 or more in shore excursions, transfers, land activities and city passes on the Viator Shore Excursions website will automatically receive 10% off their entire purchase. Cruise passengers who turn to Viator for their shore excursions needs will not only pay the lowest prices guaranteed, but for this limited time will also receive a special 10% discount as well.
Viator's shore excursions are run by the best local tour operators and are hand-picked to ensure value, quality and service. Additionally, Viator's "Worry-Free Guarantee" provides travelers with the added peace of mind that they will return to port well in advance of their ship's departure. In the rare circumstances where passengers miss their departure, Viator will provide transportation to the ship's next port-of-call.
In addition to the dedicated shore excursions website, cruise passengers can find more information on Viator's shore excursions blog. Travelers can also discover and book shore excursions on Viator.com, the Viator Tours and Activities App for iPhone and Viator's mobile site. U.S.-based travel agents are able to book any of Viator's shore excursions for their clients via any of Viator's agent-focused distribution partners including ARC MarketPlace.
For more information on Viator, as well as the latest deals, promotions, contests and news, travelers can check out the Viator Travel Blog and follow Viator on Facebook and Twitter.
About Viator
Viator is the world's leading resource to discover and book travel activities, providing online and mobile access to more than 15,000 curated trip activities including tours, attractions, shore excursions and private guides, in more than 1,000 destinations worldwide. In-house travel experts work with trusted local operators to ensure the quality and value of every experience, all backed by Viator's 24/7 customer service and global low-price guarantee. With more than 350,000 verified reviews plus exclusive videos and insider travel tips, Viator has everything a traveler needs to find and book the best things to do worldwide. In addition to the flagship site -- Viator.com – travelers can book in advance or in-destination via the Viator Tours and Activities App for iPhone, iPad, iPod touch and Android, the Viator Shore Excursions website as well as local-language sites for European, Latin American and Asian travelers. Viator also provides tours and activities to more than 2,500 affiliate partners including some of the world's top airlines, hotels and online travel agencies. Founded in 1995, Viator is a privately held company headquartered in San Francisco with regional offices in Sydney, London and Las Vegas. Viator – travel with an insider.