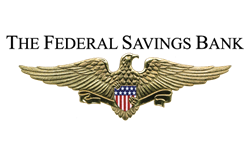 Get pre-approved for a home loan because the trend in housing prices up, and you never know when that trend will end.
(PRWEB) September 18, 2013
New-purchase mortgage applications decreased during August, according to the Mortgage Bankers Association. The MBA reported that the number of mortgage applications fell 14 percent during August, reaching a seasonally adjusted annual rate of 424,000. Despite the decline in applications, The Federal Savings Bank thinks it's still a good time to get pre-approved for a home loan.
Of the 35,000 applications for new home purchases during the month, 67.8 percent were for conventional mortgages, while 17.3 percent were for FHA loans. Meanwhile, VA home loans made up 13.9 percent, and USDA home loans comprised 1 percent.
According to data from the Redfin Real-Time Homebuyer Survey posted on September 4th, some of this fall in activity can likely be attributed to rising mortgage rates.
"While homebuyers continue to be frustrated by low inventory, this quarter they were nearly equally concerned with rising mortgage interest rates," Redfin reported. "Respondents blamed higher rates for harming their ability to buy a home and for changing the pace of their home search. Also, buyer expectations that prices will continue to rise dropped sharply this quarter. A further indication that the market is becoming more balanced, fewer buyers believe now is a good time to buy."
Sixty-three percent of survey respondents said that rising mortgage rates have negatively impacted their ability to buy a home.
While it appears that mortgage applications are on the decline on a national basis, certain areas of the country are still experience booming activity in home purchases.
Home purchases on the rise in Southern California
According to a DataQuick News report on September 13th, Southern California experienced its highest level of home sales in seven years during August. The source reported that 23,057 new and resale houses and condominiums were sold in Los Angeles, Riverside, San Diego, Ventura, San Bernardino and Orange counties during this time period.
"There's something for everyone in today's housing data," said John Walsh, president of DataQuick. "Sellers have seen an amazing price jump from just a year ago, allowing many to finally sell at a profit. Home shoppers have more properties to choose as we begin to see a 'supply response' to higher values. Price pressures appear to be easing, though, amid higher mortgage rates, more supply and fewer cash and investor purchases. As we head into fall and winter, a slower time of year, we'll probably see year-over-year price gains continue to taper."
As homebuyers in Southern California are demonstrating, there are still plenty of affordable options when it comes to financing a home purchase. From FHA mortgages to VA home loans, consumers around the country are bucking the national trend by entering the real estate market while great deals are still available.
"While mortgage applications declined, we see this as an opportunity to take advantage of a possible fall in interest rates" says Nick, a banker at The Federal Savings Bank. "We continue to encourage our clients to get pre-approved for a home loan because the trend in housing prices up, and you never know when that trend will end."
Contact The Federal Savings Bank to discuss low-cost home financing options.