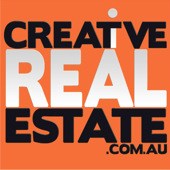 The value of these so-called hot spots have already happened by the time people get there.
(PRWEB) September 24, 2013
Property master and author of 'How to Buy a House for a Dollar,' Rick Otton, has debunked the myths on 'property hot spots' during a regular Creative Real Estate podcast. During a recent show, Mr Otton announced that property investors wishing to make long term wealth were better off ignoring real estate hot spots promoted by the media and industry analysts.
"The value of these so-called hot spots have already happened by the time people get there," Mr Otton said.
"Not only that, when they get there, people have to invest a whole lot of capital, pay land taxes, stamp duty and other costs – basically bury themselves in debt. I have a whole different paradigm to offer."
"I reckon a hot spot is any place where I can buy a house for a dollar. What I mean is, pick up or babysit a loan on a house that someone else no longer wants. I can get that for a dollar rather than having 50 or 60 thousand dollars of my own money tied up in the hope system. Instead of getting a new bank loan, you pick up an old one."
Property Investment Strategies
Mr Otton said people were often baffled about how to actually buy a house for a dollar in return for positive cash flow and a neat outright profit.
He explained that by picking up someone else's loan they no longer wanted, the need for banking finance was sidestepped because the loan was simply transferred with the property sale.
"I can babysit and make payments on that loan for the outstanding length of that loan. If I wish to, I can buy and hold and build my property portfolio that way," he said.
"To do that, if I pick up a house and the outstanding loan is around the value of what that house was, to make that paperwork work I've got to have a dollar that goes between the two legal firms representing the buyers and the sellers – creating a 'transaction'. Then, I simply pick up the house and the loan that goes with the house."
The real estate educator said another advantage to this strategy was that it took the emotion out of a property purchase because there was no financial risk.
"Plus you don't have to pick the market's highs and lows. You don't need to gamble," Mr Otton said.
For the past two decades, Mr Otton has coached more than 35,000 property investors around the world on his 'no-money-down' investment strategies, which do not require people to have banking finance, a deposit, stamp duty or even any real estate experience.
To hear this, and other free podcasts from Rick Otton, visit CreativeRealEstate.com.au. Phone enquiries in Australia can be made on 1300 888 450.
About Rick Otton
Rick Otton has spent decades making money by snapping up inexpensive real estate and putting it to work building wealth, and teaching others to do the same.
He is the founder and CEO of We Buy Houses, which operates in the US, UK, Australia and New Zealand, and through this business he puts his strategies to work every day.
Mr Otton received his start in alternative real estate investment in 1991 in the US, and within a year acquired 76 properties. In subsequent years, he made a fortune using his low-risk, high-reward strategies to inexpensively acquire real estate. He continues to do so.
As well, Mr Otton travels between his home in Australia, and the UK, sharing his wisdom and teaching others how to buy and sell real estate, free from the constraints imposed by traditional lenders.
In 2013, Rick is celebrating the 10 year anniversary of introducing his property option strategies to real estate investors in the United Kingdom – the first person to reveal these ground-breaking strategies. In 2008, he created the first of his 'Houses for a Pound' strategies, upon which he grows as markets and laws evolve.
Mr Otton has been featured in a variety of television programs and magazines and in 2013 he published 'How To Buy A House For A Dollar' for the Australian market. This book has been named in the list of the Top 10 Most Popular Finance Titles for 2013, as voted by Money Magazine and Dymocks Book stores. A UK version is on the drawing board.
For full details of upcoming Rick Otton events, visit HowToBuyAHouseForADollar.com.au or phone (in Australia) 1300 888 450.