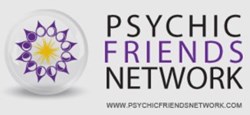 PFN has now re-invented the industry that we originally invented, with a broader demographic than ever before.
Los Angeles, CA (PRWEB) September 19, 2013
The Psychic Friends Network, Inc, a marketing and entertainment company providing on-demand psychic advice, today announced that it has launched its new "PFN 2.0" full-service menu at its internet site http://www.psychicfriendsnetwork.com, making it the first major psychic guidance service to offer real-time live audio and video chat services, in addition to its full menu of call-in services.
PFN reported that early results from its launch earlier this week "exceeded expectations in both quality and response across the board." According to PFN CEO Marc Lasky, the launch revealed that PFN maintains a strong hold on its core 30 to 55 year old audience, while demonstrating a higher response level than ever among younger audiences as well. Lasky attributes the strong response from the under 30 market to the new "plugged-in" components, including smartphone and tablet services.
"This is a major breakthrough in the psychic service industry," Lasky said. "Up until now, psychic service providers had essentially stuck with the same menu of call-in services the Psychic Friends Network pioneered nearly two decades ago. With its exclusive live video chat service PFN has now re-invented the industry that we originally invented. And the PFN demographic is now broader than ever before."
By offering customers the first-ever live video interfacing of the kind provided by Skype, Apple's FaceTime, and other website video chat formats, PFN brings callers face to face with their advisors in a highly personalized fashion. This means that for the first time, both the psychic advisor and the client can now be viewed live, broadening the services provided and creating a deeply personal experience. It also means that the PFN experience is now international, as anyone with an internet connection can connect to one the online advisors.
The original Psychic Friends Network first hit the airwaves back in the 1990s, and quickly became a major cash-generation success story. At its peak, PFN was generating revenues well over $100 million/year. With new online technologies, a cutting-edge marketing model, higher productivity, and far lower costs, PFN is determined to expand upon its earlier base:

The technology globalization of the past decade The technology globalization of the past decade opens international markets unavailable before the advent of the Internet. The potential for deep penetration into European and Asian markets could dwarf the U.S. market PFN dominated in the 1990s.
The proliferation of mobile communication devices in the U.S. and abroad makes connecting to customers easier and more economical than ever before possible.
Video interfacing options personalize the connection between the customer and the advisor to a level not possible with the telephone paradigm.
The tightening and streamlining of payment options helps assure verifiable commerce exchange, significantly lower delinquencies, and a substantial increase in cash flow and revenue capture.
A plethora of new marketing avenues through multimedia platforms and should help propel the company's brand to new audiences worldwide.
The psychic services industry has expanded to more than $2.5 billion in revenue annually. Yet, it remains highly fragmented, with few recognizable players, leaving the door open to regain the dominance it once knew.
The new PFN has brought back the expert management team that propelled it to a place of prominence in the 1990s. The top executives, marketing experts, and programming producers have all returned for the new launch.
The firm expects to broaden its revenue construct to include not only its benchmark phone network, but also advertising on its website and social media platforms, mobile app subscriptions, PSMS text content (e.g.: daily horoscopes), and live video interfacing on both its mobile and website platforms.
With its broad new full-service service menu, Lasky believes the new PFN 2.0 holds special appeal across the board, providing easy access to customers long-accustomed to communicating by phone, while reaching out to a new base raised in the "plugged-in, smart phone" era.
"People tend to be most comfortable with the types of communications with which they grew up," Lasky explained. "So, not surprisingly our launch has revealed that the majority of those in our traditional older audience still prefer to talk directly with their PFN psychic over the phone -- nearly two-thirds by cell phone, which matches the nationwide demographic for senior cell phone use."
The PFN 2.0 launch also revealed, however, that members of the "Gen X" and "Gen Y" generations, showed a decided preference for communicating with PFN psychics either online or with hand-held devices, including tablets and smartphones. The 2.0 service menu includes apps and IVR features exclusive to PFN, while continuing to offer standard telephone call-in services for the older, more traditional customers.
"The new PFN 2.0 is the single biggest expansion of psychic services since the original Psychic Friends Network first appeared on television nearly twenty years ago," said Lasky. "We believe that while continuing to serve our traditional audience with the standard telephone call-in service, PFN 2.0 will revolutionize the psychic guidance industry with our new online and hand-held technology. This bodes well for us because we have a larger potential audience than ever before."