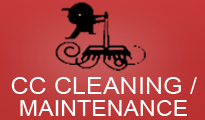 As an established company with a great reputation, we are committed to providing an excellent service to both residential and commercial clients
(PRWEB) September 19, 2013
Gardena, CA: CC Cleaning & Maintenance, a specialist cleaning contractor based in California, is offering potential clients the chance to get a free estimate on cleaning work that they require so that they can work out exactly how much the job is going to cost. The company, which prides itself on attention to detail and efficiency, offers a range of services including cleaning, painting and property maintenance.
For competitive pricing on janitorial Torrance, Long Beach, and Los Angeles residents and businesses can contact the experts at CC Cleaning & Maintenance to get an estimate and discuss their requirements. The company caters for both residential and commercial customers, providing a service for homes and business premises across the area.
CC Cleaning & Maintenance employs trained and experienced staff to carry out work and also certified staff when it comes to dealing with matter such as mold and lead. Other services provided include carpet fitting, professional carpet cleaning, floor stripping, and waxing services. The company is fully licensed, bonded, and insured.
An official from CC Cleaning & Maintenance said: "As an established company with a great reputation, we are committed to providing an excellent service to both residential and commercial clients. We offer a host of services to ensure the upkeep and maintenance of the home or business premises, and we use highly trained professionals to carry out all work. In addition, we ensure that our prices are competitive, with a Complimentary estimate available to enable customers to budget more effectively."
Customers who are interested in the services of CC Cleaning & Maintenance can go onto the company website to find out more about the services available and to contact them for a free estimate. Website visitors will also be able to view testimonials from past customers to get an idea of the levels of quality and service offered.
To contact CC Cleaning & Maintenance for a free estimate, please visit http://www.cccleaningmaintenance.com/.
About CC Cleaning & Maintenance
CC Cleaning & Maintenance is a specialist cleaning, maintenance, and handyman services provider, which offers range of services for businesses and homes.
Contact information
CC Cleaning & Maintenance
1850 W 169th Suite A
Gardena, CA 90247
USA
Phone number: 310-527-7381