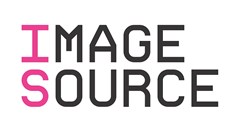 London (PRWEB) September 19, 2013
Image Source, which specialises in trend-driven stock imagery for inspiring communications, challenging the quality standards of the industry by providing premium content and a transparent service to professional clients, is today launching a new music licensing service, to complement its portfolio for professional art buyers.
The new service is powered by CueSongs unique catalogue of 30,000 pre-cleared commercial tracks. Music can now be licensed from the Image Source website both in the UK and Germany, additionally the CueSongs repertoire will be available through the 200+ strong worldwide Image Source distribution channel, the largest network in the industry.
The Image Source music service launch will be supported by a marketing campaign targeting advertising, design and digital agencies in Germany, Switzerland, Austria and the UK. The marketing campaign, in addition to advertising, PR and direct mail, includes a YouTube channel, The CueTubeTV, curating images from Image Source together with music from CueSongs catalogue.
Christina Vaughan, Founder and CEO of Image Source, says: "The partnership with CueSongs combines our experience and expertise as the leading independent agency in photo rights licensing with CueSongs' ingenious solution to what can be a real off-putting challenge for multi-media creativity. With CueSongs quality catalogue from a wide range of well-known artists, we can now deliver a valuable 'one-stop' offer to our extensive network of professional clients, and cement our position as an innovative and trend-led premium content agency."
"We are delighted to be able to offer this new simple integrated service to our clients, we are very excited by the CueSongs innovative music search technology that is unparalleled, but most of all, we are thrilled by the phenomenal group of talent that CueSongs has brought together," she adds.
Ed Averdieck, co-founder and CEO of CueSongs, comments: "We have spent the last two years aggregating the highest quality pre-cleared commercial music licensing catalogue available anywhere in the world and this agreement with Image Source puts our catalogue in front of a vast worldwide network of clients who need to license both music and image for their productions. CueSongs continues in its quest to painlessly connect music licensing to digital media, social media, YouTube and mobile. We are progressing in our mission to create a whole new flexible and responsive market for music licenses."
CueSongs has agreements with all the major publishers, as well as working directly with a number of artists such as Groove Armada, Embrace, French Horn Rebellion, Dido, Ziggy Marley and Peter Gabriel.
About CueSongs
CueSongs, the one-stop music licensing hub for online and digital media usage, is co-founded by digital music veteran Ed Averdieck and musician Peter Gabriel.
CueSongs offers one-stop music licensing from a wide range of well-known artists, songwriters and producers for use in digital media and online productions.
CueSongs licenses music from major and independent rights holders which include Sony Music, Sony ATV, Real World, MusicSales, Peer Music, Infectious, Cooking Vinyl, Black Hole Recordings, New State Entertainment, Kudos Records, Believe, Tummy Touch, Skint, Bryan Morrison Music, A Songs / Southern Fried Records, Westbury Music, IRL, District 6 Publishing, Perfect Songs, Distiller Records & Downtown Music Publishing.
Clients who are not currently licensed by PRS for Music, will be able to purchase songs with the Communication to the Public Right licensed via the CueSongs website in a "one stop" transaction.
About Image Source
Image Source is dedicated to producing outstanding, trend-driven stock photos for inspirational communication. Celebrated for high quality images, production values, and crafted with 20 years of stock photography experience, Image Source is the leading independent photo library for licensing Rights Managed and Royalty Free images curated for professional image users.
Image Source produces some of the most respected Royalty Free and Rights Managed imagery in the world and extends its knowledge and passion to every part of our business.