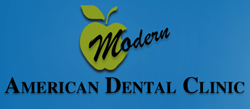 At Modern American Dental Clinic we offer a wide variety of treatment designed to provide preventative care as well as treatment and cosmetic procedures
(PRWEB) September 18, 2013
Dearborn, MI: Modern American Dental Clinic, a specialist in dental healthcare, has launched a referral scheme that enables those who refer a friend to the clinic to earn a gift card to the value of $25. The dental specialist offers a range of dental healthcare procedures ranging from preventative and general dental treatment through to cosmetic dentistry.
The referral scheme is one of a number of specials that the dental clinic offers. All patients need to do in order to earn the $25 gift card is refer a friend, family member, colleague, or anyone else they know to the clinic to register and have dental treatment. In addition to the scheme, Modern American Dental Clinic also offers a number of discounts and promotions to make dental healthcare more affordable for patients.
There are flexible payment options available from the clinic to help patients with regards to paying for treatment.
The Modern American Dental Clinic offers a range of treatment for patients of all ages, which includes oral surgery, dental implants, tooth extractions, dentures, bonding, bridges, and more.
An official from the Modern American Dental Clinic said: "At Modern American Dental Clinic we offer a wide variety of treatment designed to provide preventative care as well as treatment and cosmetic procedures. Our referral scheme means that those who refer friends or relatives to our clinic can earn a little something back for their efforts. In addition to this we offer a range of discounts and special deals as well as flexible payment terms, all of which is designed to make treatment more affordable for patients."
Those interested in registering with Modern American Dental Clinic can find out more about the dental treatment and procedures available via the clinic website. Those looking for work such as dental implants in Dearborn can contact the clinic in order to make an appointment.
About the Modern American Dental Clinic
The Modern American Dental Clinic is a specialist dental clinic offering access to a range of specialist procedures ranging from preventative care through to general and cosmetic dental surgery.
Contact information
Modern American Dental Clinic PC
14350 W Warren Ave
Dearborn, MI 48126-1459
USA
Phone number: 313-582-1919