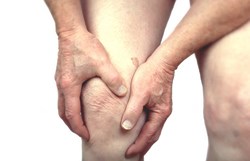 Some scientists suggest that the immune system and chronic inflammation play a role in both rheumatoid arthritis and periodontal disease.
London (PRWEB UK) 18 September 2013
Periodontal disease attacks between the teeth, just below the gum line, in the v-shaped crevice called a sulcus, this infection can cause the attachment of the tooth and supporting tissues to break down. Gingivitis is considered the less severe form of periodontal disease -- it only affects the gums and is reversible. Periodontitis is considered more destructive and more severe than gingivitis. Untreated gingivitis can lead to periodontitis.
Some scientists suggest that the immune system and chronic inflammation play a role in both rheumatoid arthritis and periodontal disease. Other scientists questioned whether the impact rheumatoid arthritis has on mobility, range of motion, and manual dexterity make it difficult to brush and floss properly and therefore contribute to poor oral hygiene. Although researchers and clinicians have long known about an association between two prevalent chronic inflammatory diseases - periodontal disease and rheumatoid arthritis (RA) - the microbiological mechanisms have remained unclear. 1
The Journal of Periodontology published a report on an Australian study involving 130 people. Of those study participants, 65 had rheumatoid arthritis. Those with rheumatoid arthritis were twice as likely to have periodontal disease with moderate to severe jawbone loss as those without rheumatoid arthritis. The rheumatoid group had 11.6 missing teeth on average compared to 6.7 missing teeth in the non-rheumatoid group. 2
In an article published in PLoS Pathogens, University of Louisville School of Dentistry Oral Health and Systemic Diseases group researcher Jan Potempa, PhD, DSc, and an international team of scientists from the European Union's Gums and Joints project have uncovered how the bacterium responsible for periodontal disease, Porphyromonas gingivalis worsens RA by leading to earlier onset, faster progression and greater severity of the disease, including increased bone and cartilage destruction. Potempa and his team studied another oral bacterium, Prevotella intermedia for the same affect, but learned it did not produce PAD, and did not affect CIA. 3
Another study conducted at The University of Sao Paulo, the largest institution of higher education and research in Brazil, investigated periodontal disease in 39 rheumatoid arthritis patients and 22 healthy individuals. They found that rheumatoid arthritis patients had fewer teeth, a higher prevalence of sites with dental plaque, and more teeth with advanced attachment loss. There was no difference in bleeding from gingivitis in the two groups of the Brazilian study.
Studies that have compared periodontal disease in healthy persons to juvenile arthritis patients, 16 years old and younger, found that juvenile arthritis patients had more periodontal attachment loss even though they had similar levels of plaque and bleeding. This shows that the association between periodontal disease and rheumatoid arthritis exists in young patients as well.4
This review considers the similarities between periodontal disease and rheumatoid arthritis (RA). While the etiology of these two diseases may differ, the underlying pathogenic mechanisms are remarkably similar and it is possible that individuals manifesting both periodontitis and RA may suffer from a unifying underlying systemic dysregulation of the inflammatory response.
In light of these findings, the implication for the use of disease-modifying medications in the management of these two chronic inflammatory conditions is apparent. Further longitudinal studies and medication-based intervention studies are required to determine just how closely these two conditions are allied.
References
1) http://www.joponline.org/doi/abs/10.1902/jop.2001.72.6.779
2) http://arthritis.about.com/od/rheumatoidarthritis/f/periodontal.htm
3) http://louisville.edu/dental/news-archive/bacteria-facilitates-rheumatoid-arthritis
4) http://www.scielo.br/scielo.php?script=sci_arttext&pid=S1806-83242008000100013&lng=en&nrm=iso&tlng=en