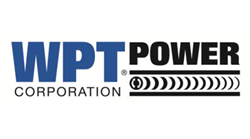 ...we have achieved the success of ISO 9001:2008...
(PRWEB) September 19, 2013
ISO 9001 is accepted worldwide as the inclusive standard that defines quality.
President of WPT Power Corporation, Lane Brook said: "A critical step in the certification process was having a steering committee that represented each department of WPT Power for a uniform commitment to, and involvement in our objectives."
"It was through this outstanding teamwork that we have achieved the success of ISO 9001:2008 certification."
To become certified as ISO 9001:2008 compliant, WPT Power Corporation underwent an evaluation process that included quality management system development, a management documentation review, pre-audit, initial assessment and clearance of non-conformances, all of which work to identify corrective actions that eliminate non-conformance to the quality management standard.
The process culminated in a comprehensive registration audit by DNV.
After correction and closure of all non-conformances, WPT Power Corporation received the ISO 9001:2008 certificate of registration.
The certification of compliance with ISO 9001:2008 recognizes that the policies, practices and procedures of WPT Power Corporation ensure consistent quality in the services and work product we provide our customers.
WPT has been assessed and registered as conforming to the requirements of the standard:
ISO 9001:2008.
The Quality Management System is applicable to the design, manufacture, and distribution of high energy clutches and brakes for the domestic and international petroleum, industrial, construction, and agricultural markets.
WPT Power Corporation is an international manufacturer of pneumatic and hydraulic power take-offs, clutches and brakes for a broad range of industrial and petroleum applications.