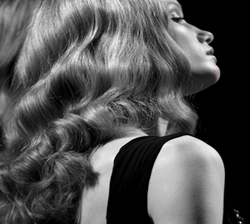 Follea is now offering the local customer base the opportunity to meet with the creators of this hair couture.
Beverly Hills, California (PRWEB) September 20, 2013
Follea, the highly regarded creator & manufacturer of the finest European wigs and extensions, announces the opening of its flagship Salon and Training Academy in Beverly Hills. This Salon will be the first location in the "Beverly Hills Business District" to offer expert & discreet consultation for those experienced hair wearers searching for something of higher, more natural quality. Follea's true European hair next generation wigs, invisible hairpieces and discreet extensions are designed to give discerning Beverly Hills residents a more personal experience with amazing results.
Having already established a global presence and reputation as the leading European hair Brand, through a network of experienced hair ateliers and independent Follea ICARe representatives, Follea is now offering the local customer base the opportunity to meet with the creators of this hair couture. The Beverly Hills salon is located at 208 South Beverly Drive, at a discreet second floor location with a rear entrance when preferred. There is also a parking facility right next door offering the first 2 hours free. The Salon is open by appointment only, Monday-Saturday from 10 am. to 5 pm.
Residents can schedule an appointment to meet with Follea hair specialists Vicka Khanis or Sophie Hafner, to discuss their individual needs. Vicka has over 25 years experience working with natural hair additions and is Follea's Master Stylist & Professional Trainer. Sophie has over 7 years experience and is an extensions and hairpiece specialist who has worked with Follea's Topette® invisible crown extension for the past 4 years and offers the creative perspective to work with younger women dealing with hair challenges of all kinds and for all reasons.
The Follea Salon & Training Academy is also a professional training center where experienced and new added hair specialists alike come from all over the world for beginner and advanced education known as the 4C Workshops. 4C stands for Care, Color, Cut & Customization. Educator, Vicka Khanis leads stylists through cutting, coloring, and styling Follea hair to better serve customers in their own salons. Follea certification can expand a stylist's reach to Follea customers in their own areas. Vicka and Sophie will also teach classes to Follea retail Clients, to help them understand how to better care for their own Follea wigs and extensions and get maximum life from them.
Each Follea European hair wig and Topette® crown extension has been passed through a rigorous quality control inspection and Follea stands behind its materials & workmanship. The lace-lined caps help Follea's wigs fit more snugly, conforming to the head in a way that looks natural on the wearer. Extensions are provided in customizable wefts and are cut and attached to allow Clients to choose the look and type of application that is best for them.
Clients visit Follea specialists for a variety of reasons. Some simply want to add fullness to their own hair, while others are looking for the finest, most natural hair replacement solution. Follea specialists also provide assistance to celebrity Clients who simply want a new look for a special event. Whatever an individual's needs, Follea's specialists are trained to provide advice and help match each client with the right products.
A one-hour private consultation with a specialist at the new Follea location is available for $85. A two-hour session is available for $135. The consultation fee is fully credited against a Follea purchase made from the salon within 30 days of the consultation. On top of Follea Salon providing full services for their hair additions such as hair cut, coloring, and monthly maintenance, they also provide the services to match the clients bio hair to the added hair. To make an appointment for a consultation, call 310.821.2860 or visit http://www.follea.com/follea-salon-beverly-hills/.
For further information contact Follea Salon: salon(at)follea(dot)com