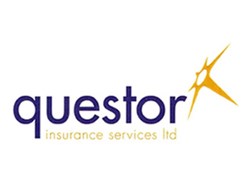 With so many countries around the world enjoying temperatures in the 20s, even in winter, a winter sun holiday could provide the boost we need until spring rolls around.
UK (PRWEB UK) 20 September 2013
With just a few months until the autumn chill gives way to frosty winter weather, vehicle hire excess and travel insurance specialist Questor Insurance reveals some of the best destinations around the globe to soak up some winter sun.
Lanzarote, Spain
With a glorious six hours of sunshine a day and balmy temperature reading of 21 degrees in January, it's no great mystery as to why this Spanish island is a haven for sun seekers and expats. Although the island is renowned for its black beaches, due to its volcanic nature, the island is also home to pristine white beaches including Playa Blanca, Papagayo and Caleton Blanco.
Goa, India
With temperatures of around 24 degrees in January, and 10 full hours to bask in the sunshine, Goa makes for the perfect post-Christmas break. Goa has a wealth of unspoilt beaches to choose from including the beaches of Palolem, Patnem and Agonda, located in southern Goa. Goa also has a wealth of activities to suit all tastes, from the Bhagwan Mahavir Wildlife Sanctuary – home to panthers, sloth bears and more – to shopping in the Anjuna Flea Market.
Cuba
Cuba's vibrant atmosphere, Spanish architecture, and thriving beach resorts make it the perfect place to get a taste of Caribbean culture, with a twist. Head to the colonial town of Trinidad for a window into the island's history, party the night away in Havana or simply stroll along the vast swathes of sand on the beaches of Varadero.
Commenting, Questor Insurance CEO Andrew Lawrence, said: "With so many countries around the world enjoying temperatures in the 20s, even in winter, a winter sun holiday could provide the boost we need until spring rolls around.
"Whichever destination you choose, don't forget to take out travel insurance before you go, so that you are covered for medical expenses, loss of luggage and more."
Buy your travel insurance from Questor Insurance today.
Questor Insurance's 'Be Holiday Savvy' campaign is running from June to September and will provide travellers with a wealth of handy hints and tips to make the process of planning and executing their foreign holiday that much smoother.
About Questor Insurance Services Limited
We are an independent privately owned insurance intermediary that is authorised and regulated by the Financial Conduct Authority. Questor Insurance designs and distributes niche insurance products for global markets at the same time providing great customer service via a dedicated in-house team.
Our mission is to provide our clients with the best niche insurance products and client service. We do this by designing our own insurance products, building our own software and by providing detailed and ongoing training to our staff.
We pride ourselves on providing the personal touch to our customers, you can telephone, email or make contact through our Live Chat application. Whichever way you make contact with us you will always find that our staff are ready to go the extra mile to assist.
Questor Insurance also supports its customers through the claim process. We have access to the Underwriter's claim systems so that we can provide our customers with updates on their claim and we meet with the claim handlers regularly to discuss servicing issues. We are also in the process of developing what will be an industry-leading claims platform to streamline the claims process even further to the benefit of our customers.
Questor Insurance currently offers insurance in three product classes, Vehicle Hire Excess, Travel Insurance and Excess Protection.
We started trading in August 2007 having received our authorisation from the Financial Conduct Authority's predecessor in July 2007. We are a dynamic innovative business with committed staff which translates into a great business. Our products are supplied retail to this website and wholesale to other sites.