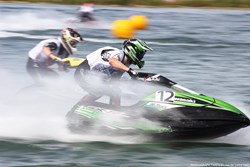 This "3rd Wave" of Sports Broadcasting captures the creativity, competitiveness, and camaraderie that made us fall in love with sports in the first place.
Philadelphia, Pennsylvania (PRWEB) September 23, 2013
When ESPN launched their now mainstream X-Games franchise back in 1995, the sporting world was enraptured by what these "athletes" were doing on skateboards, bicycles, and climbing walls. Suddenly, the staples of sports broadcasting, pro sports leagues and big-time college football, were being challenged by radically different, but still intriguing new competitions that captured the imagination of a broad spectrum of sports fans. This seminal moment in sports began, what Terra Firma Media Group is calling, the "3rd Wave" of sports broadcasting that not only continues to this day, but has expanded into a growing and almost unimaginable list of new sporting endeavors.
"We have been involved in a wide range of sports, sometimes called niche or extreme or fringe sports, for over 25 years now," explained John G. Duesler, Jr., Principal at Terra Firma Media Group. "We did not know it at the time, but these new sports, mountain biking, disc golf, beach volleyball, and plenty of others, were laying the foundation for future generations of kids to participate in games that were not football, baseball or basketball. What we have seen over these years is the development of amazing athletes who are every bit as talented as those in mainstream sports. They just play in a dramatically different arena using radically different equipment. We know that the sporting world is going to be astonished at what our emerging sports athletes are capable of," Duesler smiled.
Duesler describes this launch as the "3rd Wave" of sports broadcasting, with the "1st Wave" beginning with Super Bowl I in 1967. Though the Los Angeles Coliseum entertained only 62,000 fans on that January day, a television audience of 50 million watched the game on both CBS and NBC networks. The "2nd Wave" of sports broadcasting was marked by the formation of ESPN, whose anchoring show, Sports Center, was bookended by a variety of college sports.
"This '3rd Wave' of sports broadcasting is a validation of the diversity of our human endeavors and competitions these days," Duesler continued. "We will never supplant the NFL or college bowl games, but a large segment of sports fans are sick of how money is driving the trend towards ever-increasing contract payouts, college conference realignment, and an over-saturation of games being broadcast on TV. Not to mention the endless off-the-field troubles these guys find themselves in. Our mission is to revisit a more pure form of athletics, where the competitors are in it for the love of the sport, not just because its a contract year. It's this refreshing spirit that motivates our emerging sports athletes to perform at a superhuman level on the sand, on mountain trails, or on the water. We want to bring fans back to that feeling they had when they fell in love with sports," Duesler concluded.
Though negotiations are still ongoing, the Emerging Sports Network is poised for a February 2014 launch with the live streaming of the US Snowshoe Racing National Championships in Vermont, the Stand-up Paddling World Champs in Nicaragua. Other sports partnering with the new network will be watercross (Jet Ski Racing), beach volleyball (EVP Tour), Enduro mountain biking, curling, disc golf, slacklining, Kronum, and others.
In addition to the 20 live Internet broadcasts produced by EmergingSports.tv in 2014, the network will include a weekly news show highlighting top events, athletes and developments throughout the emerging sports community, as well as produce 10 feature shows, called Shadow Champs(™), that introduce sports fans to some of the amazing athletes around the world who are performing at the highest level in their disciplines.
EmergingSports.tv is not just leading the "3rd Wave" by virtue of the content it delivers, but by the multiple platforms fans can watch. Distribution of the Emerging Sports Network will occur across all four major screens: TV (dozens of Regional Sports Networks & Roku); computer; tablet; and smartphone. Television reach will exceed 100 million households. Moreover, the online portal will challenge prevailing dogma that sports fans will not pay to watch the games they love.
"Our business model starts with the value proposition that, fans will pay to watch these emerging sports and that advertisers will pay to attract this incredibly attractive demographic," a more serious Duesler conveyed. "So much of what these fans can access now is offered via free, click-through channels. But much of the content is mediocre and the production value is sub-par. YouTube may have contributed to an increase in the quantity of video on the Web, but we going offer sports that you cannot find anywhere else."
Duesler continued, "Whether the Internet will supplant TV or TV take over the Internet is really a moot argument. We see opportunities moving in both directions, so, at the same time we are developing our online pay-per-view portal, we are launching a Roku channel! The death of TV is greatly exaggerated, especially when you look at the incredible penetration of Netflix and other OTT [Over-the-Top] channels," the Terra Firma Principal shared. "Our challenge is going to be whether there is enough room for all these sports and rights-holders who want to be part of this 3rd Wave of sports broadcasting. But for us, that is a great problem to have."
Terra Firma Media Group, Inc. is a media and production company in Philadelphia, Pennsylvania that specializes in developing custom business solutions for brands, businesses, or associations who are interested in live streaming their events. Not only does TFMG help clients get their corporate or sporting events distributed via various live streaming platforms, but they create revenue streams around their productions, as well. Terra Firma's one-stop shop approach to media production, revenue generation, and business modeling has helped them land national and regional clients such as CBS Sports, Procurian, Professional Disc Golf Association, Red Bull, Kimberly-Clark, Christiana Care, and USA Curling. For more, visit http://www.emergingsports.tv.