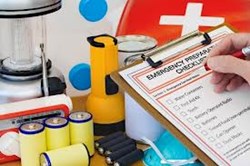 Disaster Strike...Strike Back!
Baltimore, MD (PRWEB) September 19, 2013
Every year, hundreds of fatalities and thousands of injuries are results from weather disasters. Loss of homes, businesses, family and friends are hardships that bring communities together and cost billions in recovery annually.
Government administrators are communicating across America about the resources that are readily available to prepare and protect families, homes and businesses if disaster were to strike.
Put together a disaster supply kit, develop an emergency plan, gather family members and discuss the plan and keep contact information current. If pets are involved, pick an emergency shelter, someone who can retrieve your pet if not a home, and have a kit that would include: veternarian record, food, collar, leash, medications, and I.D tags.
Hurricane season is active and this is the time of year when the unexpected is expected. Plan, prepare and practice.
ServiceMaster by Singer is a full service restoration company serving the Baltimore Washington Metropolitan area, with certified technicians here to serve you if or when disaster strikes. Providing Water Mitigation, Fire Damage Restoration, Mold Remediation, Complete Construction Services, Storm Damage Restoration, Crime – Trauma Cleaning, Hoarder Cleaning, and Residential and Commercial Cleaning Services. Call for more info: 855-574-6377.