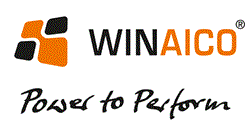 Southampton, Pennsylvania (PRWEB) September 19, 2013
WINAICO USA has partnered with Univest Capital, Inc. to offer a highly competitive Equipment Financing Program for business owners interested in purchasing a solar system.
Under the new program, the business will own the solar system and receive all federal and state financial incentives including but not limited to: 30% investment tax credit, accelerated depreciation, state rebates, and SRECs. Monthly payments will also be tax deductible. This financing program can also be used by WINAICO Authorized Installers offering Power Purchase
Agreements to non-profit organizations and municipalities.
Flexible payment terms between four and seven years are available and a lien on the real estate is not required.This special program will be offered only through WINACIO Authorized Installers. "We are very excited about our new financing program as it will offer our Authorized Installers a significant advantage in the marketplace," said Jing Yu, Vice President of WINAICO USA.
Call 610-203-9277 or email usa(at)winaico(dot)com for more details on becoming a WINACIO Authorized Installer.
WINAICO – Manufacturer and system supplier
WINAICO is a manufacturer of high-performance crystalline photovoltaic panels as well as provider of photovoltaic systems. As a subsidiary of Win Win Precision Technology, WINAICO manufacturers all modules in Taiwan with robotics. WINAICO is an independently operated subsidiary with its international headquarters in Taiwan and own subsidiaries and branches in the United States, Asia and Europe.