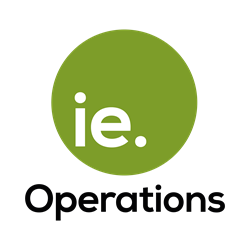 The summit is formulated to drive success in an immensely competitive market
ILL (PRWEB) September 20, 2013
The supply chain is constantly changing, affecting industries worldwide. Therefore, optimizing the process enables efficiency and ultimately improves the bottom line. Identifying opportunities and implementing solutions is challenging, but ultimately results in vast benefits.
Gain a unique insight into how supply chain and inventory industry leaders are utilizing their knowledge and expertise to drive success within Fortune 500 organizations.
The Chief Supply Chain Officer & Inventory Optimization Summit brings together like-minded, forward-thinking professionals, offering unparalleled networking opportunities. The summit is formulated to drive success in an immensely competitive market. It takes place at the Palmer House Hilton Hotel in Chicago on November 7 & 8, 2013.
Industry leaders will present topics such as 'Next Generation Supply Chain & Inventory Optimization', which looks at technological innovations that are changing all areas of supply chain. A key focus of the summit relates to the future of the supply chain and how organizations can maintain continuous improvement. This includes planning towards execution and trends regarding inventory flow. Attendees at the Chief Supply Chain Officer & Inventory Optimization Summit will learn, through supply chain experts and case studies, what the best practices and solutions in use today are.
Speakers at the summit include Christopher Halkyard, Chief Supply Chain Officer, Gilt Groupe, Deborah Lentz, SVP, Customer Service & Logistics, Kraft Foods, Edward Poloway, MD Global Supply Chain, Ocean Spray, Andrea Farris, VP of Inventory & In-Stock, Walgreens and many more.
For a complete list of speakers, agenda, and registration details for the Chief Supply Chain & Inventory Optimization Summit, visit http://theinnovationenterprise.com/summits/CSCO-Chicago-2013#overview
###
About IE.- Innovation Enterprise:
Innovation Enterprise, a CFO Publishing company is an independent business-to-business multi-channel media brand focused on the information needs of Senior Finance, Operations, Planning, Strategy, Decision Support & Advanced Analytics executives.
Products include IE.Summits, IE.Finance, IE.Analytics, IE.Operations, IE.Strategy, IE.Membership and IE.Insights.
Whether it's delivered online, or in person, everything IE produces reflects the company's unshakeable belief in the power of information to spur innovation.