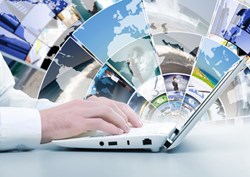 Whatever reason we might have for clearing our history on a machine should be double reason for clearing it on the net
Dallas, Texas (PRWEB) September 19, 2013
idcloak publishes a new article which highlights the limitations of Incognito Mode Chrome and other browsers. Far from criticizing the browsers themselves, the article seeks to educate users in terms of their expectations, which are often impractically high.
"There are two major issues when it comes to using a private browsing function such as Chrome's Incognito Mode," says the author of the article, Robin Welles.
"The first is a lack of understanding of the local protection these features provide. Although private browsing is an excellent means of wiping clean any evidence of browsing at the end of a session, without some knowledge, it's quite possible the user will slip up and leave their privacy unprotected."
The article mentions as examples Flash cookies on old versions of Adobe Flash, Bookmarks and Google Web History: all ways in which a user may leave traces of their online activity even after running Incognito Mode.
Far more concerning, however, is the digital trail users leave on the web itself. The article shows that users' IP addresses are recorded on every site they visit, while their Internet Service Providers keep activity logs against their registered name and address. This data will likely be fed into government surveillance databases, and may feasibly be accessed by employees or even hackers.
"Whatever reason we might have for clearing our history on a machine should be double reason for clearing it on the net," says Welles.
The service recommended for this end is an idcloak privacy VPN – a technology that encrypts and anonymizes all internet activity on whichever device it is installed on.
The VPN's encryption ensures no user logs are kept by internet service providers, while its anonymity protection means visited sites do not see the user's IP address.
The idcloak VPN, to be released in the next two weeks, is expected to be of interest to UK users, who are now being asked to register in order to receive adult content online. "With a VPN, a user can let their ISP block all adult content, only to then discretely and privately use their VPN to access it from elsewhere."
For more about VPN privacy protection and censorship circumvention, see idcloak.com.