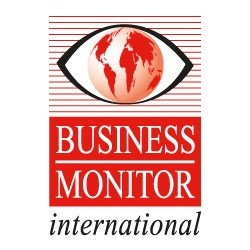 Business Monitor continue to anticipate only moderate growth as macroeconomic headwinds and a shrinking population sap power demand.
(PRWEB UK) 19 September 2013
Business Monitor has just released its latest findings on Russia's challenging power sector in its newly-published Russia Power Report.
Business Monitor maintains the view in its Russia Power Report that the country is unlikely to register significant growth in its power market over their forecast period out to 2022. Instead, they continue to anticipate only moderate growth as macroeconomic headwinds and a shrinking population sap power demand, while structural risks such as the unclear business environment and weak institutional capacity continue to deter significant foreign investment in the sector. As such, with much of the country's aging capacity having been built in the 1960s and 1970s, Business Monitor expect most of the investment that is channelled into the country's power sector to be aimed at modernising and substituting aging and inefficient thermal and nuclear capacity, and improving the country's inadequate transmission infrastructure.
Russia's current 'Energy Strategy 2030' outlined plans for the expansion of the nuclear and non-hydropower renewable industries. However, delays to the construction of nuclear installations and the absence of an appropriate policy and regulatory framework to stimulate demand and attract investors in the renewable industry reinforce Business Monitor's belief that these targets will not be realised. Instead, they believe that Russia's heavy reliance on thermal energy sources, particularly gas, will continue into the next decade. According to the report, thermal generation currently dominates (and will continue to dominate) Russian power generation to the end of the forecast period. To this end, Business Monitor expect gas generation to register an annual average growth rate of 2.25% between 2013 and 2022 and account for just under 50% of all generation to the end of the forecast period. Large indigenous reserves of coal will also continue to be utilised in power generation (as well as for export) and will account for 18% of total generation by 2022.
Furthermore, the report identifies that macroeconomic conditions in Russia also appear likely to weigh on demand in the power sector and the investment climate more broadly. Business Monitor's Country Risk team has recently revised down what was an already-below-consensus forecast for economic growth in Russia due to weaker manufacturing data and a slowdown in consumer credit growth. Additionally, concerns about the inefficiency of Russian companies and, consequently, the ability of public-private partnerships (PPPs) to channel funds into productive investment - something that is particularly important if Russia hopes to draw private investment into the power sector - will also continue to weigh on foreign investor sentiment. Furthermore, with oil revenues falling, state-run companies rather than the government will likely have to support any capital expenditure, as the Kremlin attempts to improve its balance sheet.
Among the key trends and developments observed in the market, the report also highlights and assesses the following:
■ State-owned monopoly Gazprom is focusing on investment in its domestic market, with a number of high-priority power generating projects currently under construction. On August 13, Gazprom also reportedly won a bid to acquire almost 90% of Moscow United Energy Company (MOEK) for US$2.89bn. MOEK currently provides most households in Moscow with heat and power.
■ Reuters reported that Russian state holding company Rosneftegaz was considering buying a 13.76% stake in state electricity firm Inter Rao. Inter Rao is one of numerous companies the government seeks to privatise by 2016, as it attempts to attract foreign investment and expertise and boost state coffers.
■ In June, US company General Electric (GE) said it had signed a memorandum of understanding with Russian state-backed private equity fund the Russian Direct Investment Fund to build a series of 25MW mini power plants across Russia.
■ In July, German engineering company Siemens was contracted by Russian engineering company Technopromexport to deliver the key components for a power station that will supply electricity and heat to the Yamal Liquefied Natural Gas (LNG) production plant in northern Russia.
■ Also in July, Energy Minister Alexander Novak said that RusHydro's Sakhalin-2 district power plant (also known as Sakhalin GRES-2) in Ilynisk could run on gas rather than coal. The new facility will replace an older facility - with gas being considered as a fuel source because it will be delivered to the LNG facility in any case.
■ Rosatom decided in June to revise plans to build the 2,300MW Baltic Nuclear Power Plant (NPP) in Kalingrad - based on new plans to build small and medium-sized reactors which could prove more economical taking sunk costs into account.
■ In July, reports emerged from one of Russia largest shipbuilders, the Baltic Shipyard in St Petersburg, that Russia's first floating nuclear power plant (FNNP) would be operational by 2016 which will provide power for isolated port cities, large industrial companies and offshore oil and gas platforms.
■ The government announced in May that it aims to reduce spending on electricity by 40% per consumer and a 3.5% reduction in distribution losses across the unified national grid. The government also aims to gradually cut the number of regional distribution companies to 800 by 2030 from the current 3,241. It is hoped such consolidation will push out inefficient power companies and encourage improved operational performance.
■ To this end, at the end of July, the Russian government announced anyone deemed a 'waster' of electricity would be charged a higher household tariff from 2014.
Business Monitor is a leading, independent provider of proprietary data, analysis, ratings, rankings and forecasts covering 195 countries and 24 industry sectors. It offers a comprehensive range of products and services designed to help senior executives, analysts and researchers assess and better manage operating risks, and exploit business opportunities.