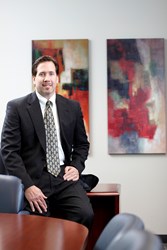 IRVING, TEXAS (PRWEB) September 19, 2013
VHA Inc., the national health care membership network, has named Christopher Dunleavy, CPA, as chief financial officer of enterprise operations effective Sept. 18. He will oversee VHA's finance, accounting, treasury, internal audit, and technology and development activities.
Dunleavy has 22 years of experience in financial management and strategic planning for health care, public accounting and service industries. He brings expertise to VHA in support of a growing portfolio of solutions and innovations that address a wide array of needs for hospital members and other customers.
Since 2004, he has been the chief financial officer for USMD predecessor entities and executive vice president and chief financial officer for USMD Holdings since July 2011, overseeing the financial reporting, accounting, treasury, and revenue cycle functions for the publicly traded, physician-led, integrated health system based in Irving, Texas.
Prior to that, Dunleavy served three years as chief financial officer for Baylor Heart and Vascular Hospital, LLP, a for-profit partnership between Baylor University Medical Center and physician investors. In addition, Dunleavy was senior director of strategic planning for the Fortune 500 company, Sodexho Marriott Services, and provided consulting services to other companies. He also worked at Mariner Post Acute Network as vice president of finance.
Dunleavy is a certified public accountant and earned a bachelor's degree in finance from The University of Texas at Arlington and a master's degree in business administration from Baylor University.
About VHA
VHA Inc., based in Irving, Texas, is a national network of not-for-profit health care organizations that work together to drive maximum savings in the supply chain arena, set new levels of clinical performance, and identify and implement best practices to improve operational efficiency and clinical outcomes. Since 1977, VHA has leveraged its expertise in analytics, contracting, consulting and networks to help members achieve their operational, clinical and financial objectives. In 2012, VHA delivered record savings and value of $1.9 billion to members. VHA serves more than 1,350 hospitals and more than 72,000 non-acute care providers nationwide, coordinating delivery of its programs and services through its 13 regional offices. For more information, visit http://www.vha.com and follow us on Twitter (@VHAInc).