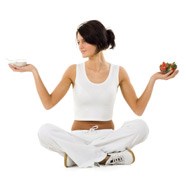 Balance is the only way to have stability in life and in the world. We must start with ourselves.
Columbia, MD (PRWEB) September 25, 2013
People are choosing to turn away from violence, war and negativity to find a more positive purpose in life. Learn about The Face Place and Good life Wellness doing its part to spread peace in Columbia, Maryland. is offering a 4-part course on the "Journey to Awakening" as an intro to those seeking a higher and more positive energy. This course is at The Face Place in Columbia, Maryland.
With mass killings and war erupting on a daily basis, there is an obvious imbalance that is fueling the negativity around the world. This negativity is energetically tied to our behavior. As the world is shifting, more and more are seeking ways to find peace and balance within. Words like Reiki, Acupuncture, Energy, Vibes, Chakra's, and Karma seem to roll off people's tongues regularly with unsaid knowledge of its intangible truth. It is becoming common for people to meditate and do yoga. The only positive thing about war and chaos is that it gives people a reason to seek out its counterpart and polar opposite: love and peace.
"When 9/11 occurred, I was in my car, 7 months pregnant, fighting traffic on my way to massage class. When I arrived at school, I walked into a circle of massage students and teachers, holding hands in a circle of prayer. They were doing what they called "Reiki" which I never heard of until then. So I too began sending this "Reiki" or energy to the victim's and their families. As we sat in silence and wept, I felt a rush of peace come over me. A peace that was so unexpected during such a sad time in our history. I opened my eyes and looked around the circle in awe of at these loving people. It was at that moment that I understood that in order to have peace, we must have love and positivity as the dominant force. That is when I knew I would learn Reiki and Massage, and open a place for healers to help bring balance to clients seeking positive energy and mental/physical health." -- Stephanie Lightfoot
Energy healing, Reiki, and Chakra Balancing all serve as a way to clear away the impurities in our mind and body to open us to the flow of positive energy. Individuals who seek this kind of healing can visit Good Life Wellness or The Face Place Spa in Columbia, Maryland and experience a place of retreat, that inspires a greater self, mental, physical and spiritual. Call 410-730-5079 to register for the Journey to Awakening series or schedule your 20% off first service at The Face Place or Good Life Wellness.