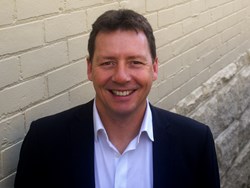 Sydney, Australia (PRWEB UK) 19 September 2013
September 19 2013
A worldwide leader in loyalty and customer relationship management, ICLP is pleased to announce the appointment of Simon Morgan as General Manager for its Australian operation.
Reporting to Mignon Buckingham, Managing Director for ICLP globally and based in Sydney, Simon will head up the Australian operation of ICLP, part of The Collinson Group.
With over 20 years' experience in digital and data-driven marketing Simon has delivered insight-driven digital strategies for a variety of clients. He spent eleven years at Publicis Mojo where he led digital business growth in Australia and New Zealand for clients including PayPal and Virgin Mobile. During his career he has developed many loyalty initiatives including the creation of Air France's very first frequent flyer programme. Prior to joining ICLP Simon was also instrumental in launching and managing a number of successful start-ups across the agency, mobile and tourism sectors.
Simon will be responsible for managing existing client relationships and for driving ICLP's commercial growth in the region. With technology continuing to evolve how consumers want to interact with brands, the business focus will be on delivering solutions that enable loyalty marketers to maximise engagement opportunities through mobile, social and gamification; areas in which Simon has considerable experience.
Simon commented: "The continued rise of data-driven strategies and a better understanding of consumer behaviour and motivations are fuelling a renaissance in the loyalty landscape. As a leader in loyalty, ICLP is committed to innovation in this area and I'm looking forward to bringing dynamic solutions to market in Australia which further support our ethos of creating more loyal and profitable relationships for our clients."
Mignon Buckingham said: "Simon's digital background and deep understanding of the mobile landscape will be a huge asset as we look to deliver a superior digital and loyalty offering to our clients locally, whilst leveraging global best practice and insight. The enhancement of our mobile knowledge will complement our existing expertise in creating and managing partnerships and platforms that extend brand-customer relationships, such as the work we do for MasterCard and Velocity."
-Ends-
About ICLP:
Dedicated to loyalty since 1987, ICLP is a worldwide leader in loyalty marketing and customer relationship management. ICLP offers a full range of B2B and B2C loyalty services – determining strategies, uncovering insights, engaging customers across multiple touch-points, and delivering and operating loyalty programmes.
ICLP has offices in 18 key locations in 15 countries across six continents. With a unique mix of experience, innovation, expertise and passion, ICLP has helped over 300 clients in 45 countries, across multiple industry sectors, to develop greater loyalty and more profitable customer relationships.
ICLP is part of The Collinson Group, a privately owned and independent organisation acknowledged as a global leader in specialist travel membership, insurance and marketing products and services.
For more information visit iclployalty.com