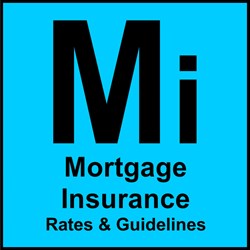 Mortgage Insurance information is easy to find by using MortgageElements.com.
Chicago, IL (PRWEB) September 19, 2013
On Monday Sep 16, 2013, National Mortgage Professional reported that Genworth Mortgage Insurance Company announced it will ease the rates and underwriting guidelines for borrowers that need Mortgage Insurance (MI) to buy a home or refinance their existing mortgage. This move is welcome news to mortgage and real estate professionals as the housing market continues to recover from the Financial Crisis. Other mortgage insurance companies will follow suit or have already eased their rates and guidelines.
Most people, including many real estate and mortgage professionals, find the details of mortgage insurance underwriting dry and confusing. But the implications have far reaching affects on the housing market, especially first time home buyers who typically don't have enough cash for a 20% down payment. Why is this important? Regulations require that borrowers applying for a conventional mortgage either have a 20% down payment or they must qualify for and purchase MI. Most first time home buyers usually struggle to scrape together 5 or 10 percent for a down payment, thus MI is something they can't avoid. If they can't qualify for MI, then they won't be approved for a conventional mortgage, dashing their hopes for their first home.
Easier guidelines and lower rates are welcome news to the housing and mortgage industry. This means more people can obtain MI, which enables them to qualify for a mortgage and buy a home. Between 1995 and 2007 MI requirements were fairly easy for most borrowers. But after the Financial Crisis in 2008, mortgage insurance companies drastically tightened their guidelines as they struggled to pay claims, and a few large mortgage insurance companies went out of business.
Most people don't understand or care about how MI works because they may only encounter the issue a few times in their life - if at all. There are many different types and payment options available from several different mortgage insurance companies but they all work in a similar manner. Mortgage insurance is paid by the borrower but protects the lender in case of default. Each different program has its own advantages and requirements. Choosing the option that best fits the borrower's needs can save hundreds - if not thousands - of dollars over the life of the mortgage. Because of the impact MI has on a real estate transaction, mortgage professionals are using the database at http://www.MortgageElements.com to research the different MI programs for their borrowers.
Mortgage Elements is the easiest way for mortgage professionals to find, research, and compare MI programs from different mortgage insurance providers. The blue Mortgage Insurance icon - MI - is easy to find on the homepage and the links are easy to follow. The website can be accessed and viewed from a desktop, laptop or tablet computer. A few minutes at http://www.MortgageElements.com researching MI guidelines can help mortgage professionals in finding the best MI program for their borrowers.
About Mortgage Elements Inc.
Mortgage Elements Inc. is an internet marketing company that provides marketing, database, search, and consulting solutions for the mortgage industry through its website http://www.MortgageElements.com. The company uses a unique website design optimized for touch screen technology and use on mobile devices, desktop, and laptop computers. Mortgage Elements is a B2B company for the mortgage industry and not a lender.
Contact Information
Mark Paoletti – Founder / President
Mortgage Elements Inc.
630-529-3755
http://www.MortgageElements.com