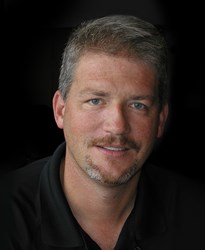 "Formulating something real out of a person's dream, knowing that this is where their life will take place, is very rewarding. It can be incredibly intense, but also a lot of fun." - Allision McGraw
Cedar Rapids, IA (PRWEB) September 26, 2013
Ahmann Design is releasing its latest Traditions & Trends™ catalog this fall with over 20 new plan designs to choose from. For 17 years now, Ahmann Design has consistently produced new designs for the local, regional and national markets that reflect the tone of the economic housing market. With over 1,000 plans in their portfolio, the team is able to provide unique, fresh designs that reflect each market they are working in.
Allison McGraw heads up the Sales Department and local design team in Hiawatha, Iowa. Each project is meticulously evaluated and assigned to a team who works tirelessly to produce exactly what the client is asking for. From a custom designed multimillion dollar home to an addition to an existing property (and everything in-between), the Ahmann team has experienced it all. At Ahmann Design, the goal has always been to create something beyond the expectations and satisfaction of each and every client.
Who is Ahmann Design?
Ahmann Design is a team of residential design professionals led by owner, Joe Ahmann. With over 25 years in an architectural design career, Joe brings plenty of experience to each project he touches. His work has been recognized by local and regional Parade of Homes shows taking the Best of Show award many times over the years. Nationally, Joe's designs have been recognized with a Best in American Living award and American Institute of Building Designers awards including 1st place. Ahmann Design homes can be found in Better Homes and Gardens, Home Plan Ideas and Builder magazines.
To learn more about Ahmann Design and its employees, please visit our website or contact Allison McGraw at 319-395-7900.