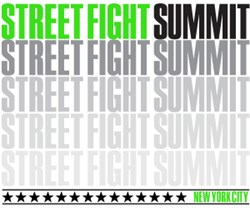 New York, N.Y. (PRWEB) September 19, 2013
Street Fight today announced that U.S. Senator Charles E. Schumer (D-NY) has been added to the lineup of top speakers at its upcoming annual Street Fight Summit (http://streetfightmag.com/street-fight-summit-2013/), to be held at Three Sixty Gallery in Tribeca in New York City on Oct. 24-25, 2013.
Schumer has been a vocal advocate on the side of location privacy since 2011, when the car GPS system OnStar announced it would collect information on current and past subscribers. He has also been a supporter of the Location Privacy Protection Act proposed by Minnesota senator Al Franken last year. In a talk at 11:30 a.m. ET on Friday, Oct. 25th, Schumer will discuss the fine line that hyperlocal businesses walk when they collect user location data, and what consumers expect from location-aware services.
Now in its third year, Street Fight Summit will put a spotlight on some of the most exciting innovations in local commerce, marketing and technology. Panels, keynote presentations, fireside chats and debates will bring new insights into the direction of this dynamic and evolving industry.
Top-Tier Speakers:
Top innovators in hyperlocal business are confirmed to speak at Street Fight Summit 2013, with more industry-leading speakers joining the lineup weekly. Some of the headliners already confirmed to speak at Street Fight Summit include:

Tim O'Shaughnessy, CEO, LivingSocial
Seth Priebatsch, CEO, LevelUp
Will Smith, CEO, Euclid Analytics
Scott Kveton, CEO, Urban Airship
Jeff Jarvis, Blogger, BuzzMachine
Vijay Sankaran, Director, App Development, Ford Motor Company
Ezra Kucharz, President, CBS Local Digital Media
Jules Polonetsky, Director, Future of Privacy Forum
Duane Forrester, Senior Product Manager, Bing
Alexis Rask, CRO, ShopKick
Key Themes:
Street Fight Summit 2013 comes at an important inflection point in the industry, when major hyperlocal ideas are coming to profitability while others are falling behind. The programming at the event will seek to examine which elements in hyperlocal can lead to sustainable businesses. Key themes being discussed at the event include:
Mobile Opportunity: Moving into metrics that show offline performance of campaigns.
Local Search and Location-Aware Discovery: The new ways that technologies are delivering intuitive results to consumers.
Hyperlocal Publishing: The impact of major experiments in hyperlocal publishing and how businesses are responding.
Big Money: Specific insights and tactics from investors and major advertisers on the perceived value in hyperlocal marketing.
Emerging Trends: Sneak-peek presentations by the hottest startups in local tech and commerce.
Quotes:
"The past few years have seen an exciting and constant pace of innovation in the platforms that connect businesses with local consumers. We are now at the point where the groundwork has been laid and the future holds great promise of big business. At this year's Summit, we'll put a focus on Unlocking the Local Web through broader offerings and partnerships that improve ROI and create success for local businesses."
-- Laura Rich, CEO, Street Fight
About Street Fight and Street Fight Events:
Street Fight brings together executives focused on local marketing through its website, conferences and research. Every day, the Street Fight website publishes news, commentary, case studies, and how-to articles to help the hyperlocal ecosystem achieve sustainable business models. Its popular newsletter, Street Fight Daily, aggregates the most important news in local marketing every weekday morning. To learn more, visit http://streetfightmag.com.
Street Fight Events hosts top programming and networking events covering all aspects of hyperlocal business. Street Fight Summit is held in New York City every fall, and Street Fight Summit West is held in San Francisco every spring.