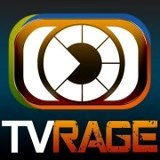 Jared's the bigger goofball -- I mean, they're both goofballs.
(PRWEB) September 19, 2013
As a relative newcomer to 'Supernatural,' Canadian actor Osric Chau has been thrust into a whole new world--just like his character on the CW hit, Kevin Tran. As Kevin went from being a normal kid who is suddenly a heavenly prophet, Osric went from an up-and-coming actor to a recurring mainstay on a series with a voracious cult audience. Both Osric and Kevin have adapted well, and Osric was more than happy to discuss his time on 'Supernatural' with TVRage.com's News Editor Allyson Koerner.
Having been introduced at the tail-end of the seventh season, Chau is presently filming episodes for 'Supernatural's ninth year. As it stands, Kevin Tran is called to appear in three episodes of the new season, but that number is subject to change. Chau discusses Kevin's acclimation to the 'Supernatural' world, the fun of working with stars Jensen Ackles and Jared Padalecki, and of course the future for Kevin Tran's loving mother.
Here's a snippet of Allyson's interview with Osric:
"TVRage: How is it working with Jared [Padalecki] and Jensen [Ackles]? Is the set as fun as it seems?
Chau: Yeah (laughs) … Jared's the bigger goofball -- I mean, they're both goofballs -- but Jared definitely has more of that side, where Jensen definitely has a lot of the moments where he's just all business … They're really fun to work with. Jared I relate to a lot. He feels like he's a decade older than me, but we're only four years apart. So, we actually grew up on a lot of the same things. We like a lot of the same things. Whereas Jensen is -- if I were to have someone that I would work with it'd be more Jensen's type. Jared's for fun, and Jensen's the kind of guy I'd work with … It's been such a pleasure and I couldn't be happier."
For more on Chau, be sure to follow him on Twitter, @OsricChau. Also, don't forget to tune into the 'Supernatural' premiere on Tuesday, Oct. 8 at 9/8c on The CW.