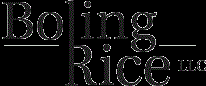 "Offset head-on collisions are one of the most common accidents on the roadways, yet many manufacturers do not appear to be providing adequate measures to address the problem. At the same time, they are marketing their vehicles as being very safe,"
Atlanta, Georgia (PRWEB) September 19, 2013
Results from a new Insurance Institute for Highway Safety (IIHS) test have raised the bar for car manufacturers when it comes to safety standards. The small overlap frontal crash test addresses the crash scenario in which only a small portion of the front end of the vehicle (25%) collides with a barrier. During this type of crash, most vehicles experience high levels of intrusion into the occupant compartment structure because it is not strong enough to sustain the force. Additionally, occupant restraint systems sometimes struggle in these crashes due to the off-center impact.
Bottom line: Manufacturers must do a better job of equipping vehicles to deal with this type of accident. "Offset head-on collisions are one of the most common accidents on the roadways, yet many manufacturers do not appear to be providing adequate measures to address the problem. At the same time, they are marketing their vehicles as being very safe," explains Ted Spaulding, an Atlanta personal injury attorney with Boling Rice LLC in Atlanta.
"Our firm is currently investigating a product liability claim against an auto manufacturer for a small overlap accident that we believe killed our client's husband. It was a crash that by all measures he should have survived. His wife was in the passenger seat and survived. The other driver survived with minor injuries. However, our client's husband, the driver of the car that experienced the small offset impact, died. It was a head-on collision that was offset to the driver side and we believe the safety mechanisms of the vehicle were not adequate to keep him safe from suffering fatal injuries from the interior components of the vehicle," explains Mr. Spaulding.
The small overlap frontal test, which released its first results in August of 2012, is one of two frontal crash tests the IIHS performs. The other test, known as the moderate overlap frontal test, mimics the results of an offset frontal crash between two vehicles of the same weight traveling at approximately 40mph. In this scenario, 40% of the front of the vehicle (versus 25% in the small overlap test) impacts with the barrier. When the moderate overlap frontal test was first implemented in 1995, most vehicles tested earned poor or marginal ratings. Today, most earn good ratings on this test. The hope is that the findings of the new small overlap frontal test will lead to comparable improvements in occupant compartment strength for this type of crash scenario.
"Because the small overlap front crash test is so new, it will take time for auto manufacturers to address the findings and make new models safer. And with the average age of vehicles on U.S. roads now at 11 years, the number of cars on the road with substandard protection for this type of crash is significant. We are likely to see more and more incidents of injuries and deaths because of this type of crash scenario and our firm will continue to review such matters on behalf of accident victims," says Mr. Spaulding.
About Boling Rice LLC
Atlanta personal injury law firm, Boling Rice LLC, specializes in serious injury cases resulting from auto accidents, truck accidents, and motorcycle accidents. The firm also handles cases involving wrongful death, slips and falls, animal bites, construction accidents, and a variety of other serious injury matters.
Boling Rice has offices in Atlanta, Alpharetta, and Cumming, Georgia, and handles personal injury cases throughout metro Atlanta and North Georgia. For more information, call (770) 887-3162 or visit http://www.atlantainjurylawyerhome.com.