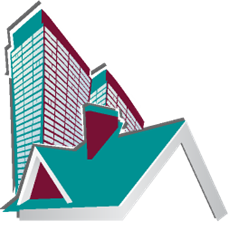 Real estate is never boring at TopTenRealEstateDeals. Check out today's most entertaining and unusual real estate news stories of the week.
Pompano Beach, Florida (PRWEB) September 19, 2013
This week, TopTenRealEstateDeals takes a look at Tennessee's Crantzdorf Castle that includes a one-sixteenth scale version of the nearby Bristol Motor Speedway - reduced from $28.5 million to $4.3 million. Also, the 1925 mansion of the family that made Kentucky bourbon world famous is for sale at $5.5 million; an $8 million Hamptons home that was converted from a working windmill built by early Dutch settlers, and a Fiji Island compound that has hosted celebrities such as Steve Jobs, Rupert Murdoch, Tom Cruise and the Rolling Stones going to auction.
Hamptons $8 Million Windmill House
It's almost impossible not to be curious when seeing a windmill in such an unlikely place as the oceanside resort area of Amagansett in the Hamptons. Is it real, or did someone just decide they liked windmills and decided to copy one? In fact, this particular windmill is the real thing. Since it was built in the early 1830s, it was most likely built by the descendants of the first Dutch settlers in Amagansett. This formerly working windmill was used to provide power for the next door apple orchard, which still exists today.
In the 1950s, Faberge cosmetics founder Samuel Rubin bought the windmill and converted it into a home. At that time he had tennis courts and used the property to entertain friends. Many celebrities visited, played or rented there such as Alec Baldwin, Ralph Lauren, Marilyn Monroe, Arthur Miller and Kurt Vonnegut.
Though only 1,300 square feet with two bedrooms and one bath, the house does sit on 5.4 acres and is only a few minutes to both Napeague Bay and the ocean. The ground floor opens to an 18' by 18' hexagonal living space with wide plank hardwood floors and exposed beam ceilings and a stairwell with rope banister leads to the upper levels. Also on the main level are the kitchen, a bedroom and bath. The second floor of the windmill is the main bedroom and above that, the unfinished tower room that housed the wooden mechanical workings of the windmill's sails, including a break that would stop them. Many parts of the original hand hewn works are still there.
Though some would want to build on the site, in its present state, the house makes a nice getaway and conversation piece for the millionaire who has everything . . .except a windmill. Historic Hamptons windmill house on 5.3 acres, priced at $7.9 million.
Tennessee's Crantzdorf Castle, a replica of Palacio de la Magdalena in Santander, Spain, and built by European craftsmen, is more than just another man cave for good old boys. It also sports a one-sixteenth scale version of the nearby Bristol Motor Speedway.
The castle was built by auto dealership owner, Steve Grindstaff, over a ten-year period, who apparently was torn between aspirations of grandeur and his deep seated affection for the backwoods bootlegging background of NASCAR. Having fulfilled his fantasy, Grindstaff was given a reality check by his wife, newly pregnant with twins, who pointed out that she had no intention of taking care of a 24,000 square foot house while chasing after babies.
In addition to the replica Bristol Motor Speedway, Crantzdorf Castle also has a 4,000 square foot climate controlled garage for the car collector, 22-foot entry doors imported from Paris, hand carved bar from England, stained glass windows, nine bedrooms, fourteen baths, huge fireplace, a pub, billiards room, finished basement and attic. There is an indoor basketball court, a swimming pool with lake view, covered veranda and gazebo. NASCAR fan's castle originally priced at $28.5 million – now $4.3 million.
David Gilmour, Canadian entrepreneur, rediscovered the Fijian island of Wakaya about 200 years after Captain Cook, and purchased it in 1973. It had been uninhabited for over 140 years when he arrived and he set about creating a luxurious tropical resort, Wakaya Club & Resort and a village and homes for islanders employed by the resort. For himself and his New Zealand born wife, Jill, he built the Rai Ki Wai (view over the sea) estate on a hilltop overlooking the island and ocean. Rai Ki Wai is going to auction on October 3rd.
Designed in colonial pavilion style, the home is a series of three pavilions connected by walkways, providing the ultimate in privacy when entertaining stay-over guests. The main living pavilion is 4,200 square feet with an open living room and bar area. The master bedroom pavilion is an impressive 5,000 square feet and there is a third double pavilion for guests. By way of a winding jungle path, owners and guests can access Homestead Bay Beach with amenities solely for the use of the owner such as BBQs, 12-seat tables, sun lounges, toilets and showers. It's the ideal spot to serve a feast cooked in a traditional Fijian Lovo.
Due to the remoteness of the island and the highly secured dock, airstrip and helipad, the location is attractive to royalty, celebrities and business leaders. Visitors to the Wakaya Club and Resort have included Prince Felipe of Spain, Nicole Kidman, Keith Urban, Bill Gates, Steve Jobs, Rupert Murdoch, George Lucas, Michelle Pfeiffer, Paris Hilton, Tom Cruise and the Rolling Stones. Bill Gates and his wife chose the resort as the location for their honeymoon.
One of Fiji's largest estates with three homes plus guest homes and caretaker pavilion on 46 acres. Was $12 million. Selling Without Reserve.
Bourbon is an original American whiskey that evolved after the Revolutionary War. While other distillers in the eastern U.S. were using traditional rye, the Kentucky area was beginning to see its first settlers and only had leftover native corn to ferment into alcohol. Since land was freshly deforested for crops, stumps still remained, making it impossible to plant row crops requiring a plow. Early Kentuckians were forced to hand plant seeds around these tree stumps in order to produce a crop.
Whiskey was also an important medicine in the 1800s. George Garvin Brown was a pharmaceutical salesman in 1870 and heard many complaints from doctors that the quality of whiskey was unreliable. Sensing an opportunity, George joined his half-brother's whiskey firm to find a way to make the quality of medicinal bourbon consistent. This was the beginning of the production of the best Bourbon available, starting out as Old Forester, the first to be sold in glass bottles. The guarantee of high quality of the product established a reputation for the company which it has maintained through generations of whiskey fans.
For sale at $5.5 million for the first time since it was built in 1925 for the grandfather, Owsley Brown, The Avish, the original Brown family manor, is named after the family's ancestral home in Ireland. It sits on 24 acres and is listed on the National Register of Historic Places. After twentieth-century additions, the mansion now measures more than 17,695 square feet with six bedrooms and eight bathrooms.
Real estate is never boring at TopTenRealEstateDeals. Check out today's most entertaining and unusual real estate news stories of the week. News such as America's best and worst retirement tax states, over and under valued real estate markets, and good times for the Empire State Building.
Top 10 lists are available to media outlets for publication.TopTenRealEstateDeals free celebrity & famous home photos available at: http://bit.ly/toptenmedia.