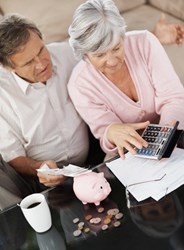 He is a modern-day Robin Hood.
Silver Spring, Maryland (PRWEB) September 19, 2013
As Prince Ojong prepares for his golden retirement with a parachute provided by some angels on Wall Street, he is engrossed by thoughts of the less fortunate in America. Hence, he has made a calculated effort to publicize his Robin-Hood philosophical principles in the arena of property and casualty insurance. It has come to the knowledge of Prince Ojong, recently, that most agents and salespersons in the automobile and home insurance market are computer illiterates who depend on antiquated information systems to hawk their wares to the masses. In order to make the property and casualty insurance market more competitive and perfect, Prince Ojong has decided to partner with stakeholders of new information technologies and insurance carriers specializing on property and casualty. The result of this new partnership is the provision of a new multi-quote technology that displays the cheapest auto and home insurance policy prices for customers to review. Instead of providing property and casualty insurance quotes to customers on a one-by-one basis, the insurance agent uses a multi-quote system to improve on the customer's buying experience.
Who is Prince Ojong? He is a modern-day Robin Hood, a personal-finance writer for the masses. By stealing the fire of knowledge from the rich and giving it to the poor, Prince Ojong, an African immigrant from Cameroon, is seeking to create a real game changer; thus, he wrote The Miraculous Millionaire, the do-it-yourself money manual, to appease the poor protesters: to teach them how to get rich in America or make it big like the fat cats on Wall Street.
In fact, The Miraculous Millionaire is a personal finance book Prince Ojong wrote as a meted response to the Occupy Wall Street protest and movement against social and economic inequality. De jure, the primary goal of the movement was to make the economic and political relations in American society less vertically hierarchical and more flatly distributed.
Prince Ojong shows that America is still the land of dreamers and pioneers. You, too, can join the dream club of Wall Street wealth. For instance, when he first arrived America, he had a simple dream: to get rich or die trying. Prince Ojong arrived in America from the small African state of Cameroon with little more than the shirt on his back and 10 vinyl discs of the Makossa music of his homeland, but he mustered the drive and determination to succeed. He started off doing the regular 9-5 mean jobs that every immigrant does: dishwashing, security guarding, and errand running. Unlike most immigrants, though, he had a game plan, which he implemented little by little. He has now succeeded beyond his wildest dreams and is a millionaire in his own right. Prince Ojong is, however, not a selfish man; he has brought his whole family to America, and he wants to share this specialized knowledge of moneymaking with others.
What is the best way to codify these millionaire secrets other than the writing of a book?
As a money manual for the masses, The Miraculous Millionnaire is Prince Ojong's odyssey, a record of his drive to become rich, the steps he took, and the time he spent burning the midnight oil to achieve his dreams.The book is easy to read and digest. Above all, the book presents twelve easy steps to follow for anyone who also wants to realize his dreams. Do you want to be a millionaire? Follow Prince's instructions. Guarantee your financial success by one hundred percent. Get your copy of The Miraculous Millionnaire at Amazon.com.