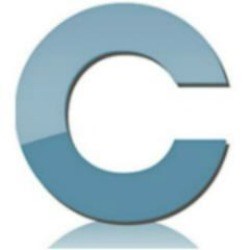 New York, NY (PRWEB) September 19, 2013
In an effort to facilitate the State of Illinois' goal to develop careers as energy efficiency analysts for the residential housing market, a variety of training courses are being offered at no cost to local residents throughout the Chicago area. The Black United Fund of Illinois, the project host, include mathematics and custom curricula such as "Foundations For Success" to prepare participants for the BPI Building Analyst courses that offer hands-on and classroom instruction to earn certification as home energy auditors. In addition, with the LEED Green Associate exam prep, the participants received a valuable base knowledge of the LEED Building Rating System that will open up more career opportunities in the green workforce. CleanEdison and Ezing instructors are the training providers in assisting participants to pass written and field certification exams surpassing the national average to support trainee's first steps to a successful, rewarding career in the energy efficiency industry.
Joining a Growing Industry
Energy efficiency services are on the rise, and new technologies and practices are constantly being developed. Rising costs are driving people to have their homes and businesses analyzed and retrofitted for efficiency. The home energy auditor training focuses on processes, skills and tools needed to recognize inefficiencies in homes to implement improvements. In addition to the BPI Building Analyst certification courses, the participants also participated in an online training course for LEED Green Associate Building Rating System, earning another certification in sustainability and system science. The training, knowledge and experience are expected to be a valuable asset to trainees seeking a career in the energy efficiency industry.
CleanEdison is the largest clean tech education provider in the country; their mission is to promote clean technology and sustainably practices throughout the United States by providing exceptional training, education and career assistance. Some of the available options include BPI Building Analyst certification courses, LEED Green Associate preparation, as well as installation, system, and safety training. The classes offer online, in-classroom, and hands-on vocational training to professionals, businesses, post-secondary institutions, government organizations and novices.
The Black United Fund of Illinois (BUFI), Inc. is a 501(c)(3) organization and social movement committed to the improvement of the quality of life for African Americans through reliance on self-help, mutual aid and volunteerism at the local community level.
These training options are opening up a wide variety of job opportunities. For more information about CleanEdison's training and classes, or to find out how to become a home energy auditor, visit their website at http://www.cleanedison.com.