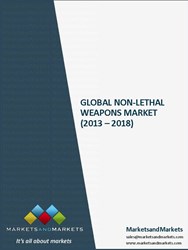 Rockville, MD (PRWEB) September 26, 2013
Nerve Repair and Regeneration Market by Xenografts (Conduits, Protectors), Neuromodulation [Internal (Spinal Cord, Deep Brain)], External (Transcranial Magnetic)], Surgery [Direct Nerve Repair, Grafting, Stem Cell] - Global Trend and Forecast to 2018
The nerve repair and regeneration market was worth $4.1 billion in 2012 and is expected to grow at a CAGR of 11.5% in the next five years, primarily due to technological advancements and favorable reimbursement policies. The market is expected to witness a high growth in nerve grafting and neuromodulation segments, as they offer effective solutions for peripheral nerve repair and chronic pain, incontinence, heart failure, headache, depression, and epilepsy.
Moreover, there are certain devices in clinical trials for newer applications; for instance, deep brain stimulation for Alzheimer's and depression, and vagus nerve stimulation for heart failure. Novel therapies (such as stem cell therapy) and emerging markets provide huge growth opportunities. However, the major challenges faced by the industry are donor site morbidity and inadequate nerve regenerationby conduits. The neuromodulation market is expected to reach $7.8 billion by 2018.
The peripheral nerve repair segment includes direct nerve repair, nerve grafting, and stem cell therapy, while the neuromodulation segment includes internal stimulation devices such asSpinal Cord Stimulation (SCS), Deep Brain Stimulation (DBS), Vagus Nerve Stimulation (VNS), Sacral Nerve Stimulation (SNS),Gastric Electrical Stimulation (GES), and external stimulation devices such as Transcranial Magnetic Stimulation (TMS) and Transcutaneous Electrical Nerve Stimulation (TENS).
A number of factors such as the rapidly aging population, growing number of peripheral nerve injuries and associated diseases like Alzheimer's, epilepsy, and Parkinson's are the major reasons for the growth of this market. According to a recent study, around 87% of peripheral nerve injuries are resulted from trauma; the U.S. accounts for around 40% of the global peripheral nerve repair surgeries. According to the International Neurostimulation Society, about 40 million to 50 million patients worldwide suffer from epilepsy and 1.5 million people suffer from Parkinson's in the U.S. alone. Moreover,treatment for tinnitus represents one of the emerging applications in this market. According to the American Tinnitus Association, about 50 million people suffer from this disease in the U.S. alone.
To order this report:
Nerve Repair and Regeneration Market by Xenografts (Conduits, Protectors), Neuromodulation [Internal (Spinal Cord, Deep Brain)], External (Transcranial Magnetic)], Surgery [Direct Nerve Repair, Grafting, Stem Cell] - Global Trend and Forecast to 2018
http://www.marketresearch.com/land/product.asp?productid=7776704&progid=85764
Contact: Shauna
800.298.5699
Customerservice(at)marketresearch(dot)com
About MarketsandMarkets
The MarketsandMarkets edge: Worldwide, market research reports are primarily sold for numbers, market segmentation and competitive landscape, within the business leaders.
The analyst working with MarketsandMarkets come from the renowned publishing houses and market research firms globally adding their expertise and domain understanding. We get the facts from over 22,000 news and information sources, a database of hundred thousands of key industry participants and draw on our relationship with more than 900 market research companies globally.
In course of our ongoing relationship with research partners for over a period of three years, our clients have discovered that we can not only head-start any given research project immediately but also execute it in a stipulated time frame. We always prioritize our commitments of confidentiality. The fact that a high percentage of our business comes from client referrals bears ample testimony to the quality of our market research reports.
About MarketResearch.com
As the industry leader in market research, Marketresearch.com helps you make the difficult corporate decisions you face every day. We provide consumer research and business data to guide you through the complex and dynamic business world in which we work. We are analysts and account managers, writers and publishers and we all share the same goal – to help you better understand your customer, market and competition; and to help you drive your business growth.
Call us, email us, like us, or follow us – but do get in touch. We're here to help. For more information, call Cindy Frei at 240.747.3014 or visit us at MarketResearch.com.
Nerve Repair and Regeneration Market by Xenografts (Conduits, Protectors), Neuromodulation [Internal (Spinal Cord, Deep Brain)], External (Transcranial Magnetic)], Surgery [Direct Nerve Repair, Grafting, Stem Cell] - Global Trend and Forecast to 2018 – Table of Contents:
1 Introduction
2 Executive Summary
3 Market Overview
3.1 Introduction
3.2 Market Segmentation
3.3 Market Dynamics
3.3.1 Drivers
3.3.1.1 Increasing Incidence Of Peripheral Nerve Injuries & Neurological Disorders To Propel Market Growth
3.3.1.2 Technological Advancements In Nerve Repair To Boost The Market
3.3.1.3 Favorable Reimbursement Policies Encourage The Product Usage
3.3.1.4 Expanded Target Applications And New Indications Are Expected To Stimulate The Growth Of Neuromodulation Devices
3.3.2 Restraints
3.3.2.1 Lack Of Surgeons And Patient Awareness To Hamper The Growth
3.3.2.2 Lack Of Trained Professionals To Pose A Negative Impact On The Market Growth
3.3.3 Opportunities
3.3.3.1 Novel Therapies Such As Use Of Stem Cells
3.3.3.2 Emerging Markets
3.3.4 Challenges
3.3.4.1 Donor Site Morbidity
3.3.4.2 Inadequate Nerve Regeneration By Conduits
3.4 Regulations For Nerve Repair And Regeneration Products
3.4.1 Regulations For Humanitarian Use Devices (Hud)
3.4.2 Regulations For Electrically Powered Devices
3.5 Strategic Benchmarking
3.5.1 Agreement Of Alafair Biosciences With University Of Texas
3.5.2 Acquisition Of Synovis Life Technologies, Inc. By Baxter International, Inc.
3.5.3 Acquisition Of Intelect Medical, Inc.By Boston Scientific Corporation
3.5.4 Agreement Of Cyberonics, Inc. With Cerbomed, Gmbh
3.5.5 New Product Launch By Polyganics
3.6 Market Share Analysis
3.6.1 Neuromodulation Market
3.6.1.1 Global
3.6.1.2 North America
3.6.1.3 Europe
3.6.1.4 Asia
3.6.2 Peripheral Nerve Repair Market
3.6.2.1 Global
3.6.2.2 North America
3.6.2.3 Europe
3.6.2.4 Asia
4 Global Nerve Repair And Regeneration Market
4.1 Introduction
4.2 Nerve Repair And Regeneration Market, By Surgery
4.2.1 Direct Nerve Repair/Neurorrhaphy
4.2.1.1 Epineural Repair
4.2.1.2 Perineural Repair
4.2.1.3 Group Fascicular Repair
4.2.2 Nerve Grafting
4.2.2.1 Autografts
4.2.2.2 Allografts
4.2.2.3 Xenografts
4.2.3 Stem Cell Therapy
4.2.4 Neurostimulation/Neuromodulation Surgery
4.2.4.1 External Neurostimulation/Neuromodulation Surgery
4.2.4.2 Internal Neurostimulation/Neuromodulation Surgery
4.3 Nerve Repair And Regeneration Market, By Products
4.3.1 Nerve Repair By Biomaterials
4.3.1.1 Nerve Conduits
4.3.1.2 Nerve Protectors
4.3.1.3 Nerve Wraps
4.3.1.4 Nerve Connectors
4.3.2 Nerve Repair By Neurostimulation/ Neuromodulation
4.3.2.1 Internal Neurostimulation
4.3.2.1.1 Spinal Cord Stimulation
4.3.2.1.2 Deep Brain Stimulation
4.3.2.1.3 Sacral Nerve Stimulation
4.3.2.1.4 Vagus Nerve Stimulation
4.3.2.1.5 Gastric Electrical Stimulation
4.3.2.2 External Neurostimulation
4.3.2.2.1 Transcutaneous Electrical Nerve Stimulation
4.3.2.2.2 Transcranial Magnetic Stimulation
5 Geographic Analysis
6 Competitive Landscape
7 Company Profiles (Overview, Financials, Products & Services, Strategy, & Developments)*
8 Appendix
List Of Tables
List Of Figures