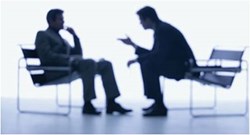 Because Ned thinks the chewing out was my fault, he's furious with me.
Anchorage, Alaska (PRWEB) September 18, 2013
Lynne Curry, Ph.D., SPHR (CEO of The Growth Company, Inc.) has over 30 years of experience in management consulting and frequently receives questions from clients regarding situations in the workplace. Today, Dr. Curry releases an article directed toward employees finding themselves unintentionally in hot water with their boss.
Dr. Curry received an email from a client, "My supervisor, 'Ned,' got called on the carpet by our general manager. Because Ned thinks the chewing out was my fault, he's furious with me. I didn't intend to go over Ned's head. I was riding up in the elevator with the general manager and let it slip that I hadn't had the chance to complete my OSHA certification training and was worried about it. I didn't expect the general manager to ask the head of HR to check into it. When she did and told the general manager that our company could get fined for every day someone in my position lacked the certification, the GM came down on Ned. Ned brought me into his office, said he was immediately scheduling the training and that next time I needed to raise this type of topic to do so with him first. I tried to remind Ned I'd been bringing it up for months, but I could tell I was just making him angrier. In two weeks, our annual performance reviews are due and I'm worried that my supervisor's going to rate me inadequate or at best mediocre. In our company, if we don't get high ratings, we lose any chance for an end of the year bonus. How can I fix this?"
Read on to find out how Dr. Curry responds…
CLICK HERE to read the full article.
The Growth Company, Inc. is a Human Resource and Management consulting firm specializing in soft skills training, facilitation and mediations as well as investigations, coaching and manual/policy write ups and re-writes. The Growth Company, Inc. was established in 1978 and is one of the longest lasting consulting firms in Alaska.
For further information about The Growth Company or Dr. Lynne Curry click here. The Growth Company also has a Workplace Coach Blog, where Dr. Lynne Curry and other HR professionals post about everyday situations that a manager or supervisor may come across. They provide insight and the correct way to approach and handle these situations.