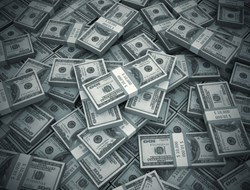 Los Angeles, California (PRWEB) September 20, 2013
Broadview Mortgage is reporting a favorable decrease in mortgage interest rates today after Federal Reserve Chairman Ben Bernanke announced that they would continue purchasing mortgage backed securities.
Anticipation of the announcement drove the S&P 500 to an all time high as stocks continued to rally after the announcement.
"The announcement by the Fed today has brought mortgage rates down which translates into savings for homebuyers and those refinancing," says Scott Schang, a branch manager for Broadview Mortgage.
The mortgage industry has seen a steep increase in the amount of refinances as homeowners sought to take advantage of historically low rates, which have been slowly increasing over the last few months.